Bitcoin mining operations are carried out by several companies in a bid to earn BTC blocks. They also eye the rewards and potential profit through these BTC tokens. However, as only the last 10% of Bitcoins are left to be mined, the mining difficulty level is at its peak. The process is becoming more and more energy-consuming. Therefore, Bitcoin mining companies like the HIVE Blockchain are taking sustainable measures to proceed with their operations.
Under these circumstances, the new Intel ASIC chips came as a breakthrough for the mining industry. These custom-built chips are advocated as more sustainable for mining operations. HIVE Blockchain has announced that it is planning to support its new mining plant with Intel Bonanza Mine chips in Texas. The mining company has also signed a deal with tech giant Intel.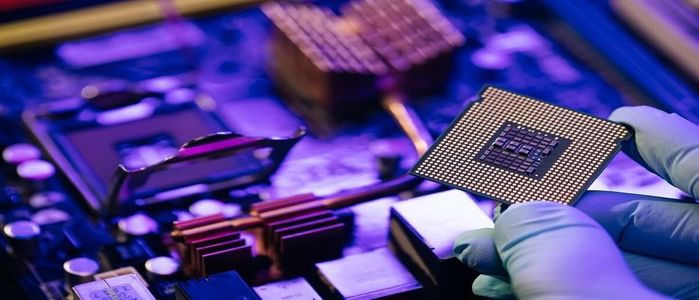 HIVE has its presence in Canada, Sweden, and Iceland. The company mines Bitcoin, Ethereum, and Ethereum Classic. However, it is now expanding its network to the US, by launching a mining plant in Texas.
HIVE Blockchain expects a breakthrough with new mining chips
HIVE Blockchain has announced that its new devices will be built by a third-party manufacturer. These devices will be custom-designed, and they will integrate these Intel ASIC chips. The devices will also be air-cooled, as they require a lot of energy.
Nonetheless, the mining company is expecting great results from these new devices. It hopes that the new device will push the Bitcoin mining hash rate from 1.9 to 3.8 Exahashes per second (EH/s). Intel claims in its patent that these new chips will minimize the power consumption of mining by almost 15%. Therefore, HIVE is eyeing to make its process more effective, by increasing the hash rate and reducing the power consumption.
The mining devices will start arriving at HIVE in the second half of 2022. The President and Chief Operating Officer of HIVE, Aydin Kilic has said, "HIVE is committed to implementing these next-generation blockchain accelerators in green energy infrastructure." The company believes that these chips will be crucial in its growth and expansion in the longer run.
Bitcoin mining has received backlash from various experts and authorities. China has banned mining operations in its region, whereas several states are planning to follow the same path. New York City is also reviewing suggestions on this issue in light of sustainability measures. Therefore, such initiatives by Bitcoin mining companies will help in tackling the situation.