Different brands and organizations are developing new strategies in accordance with the blockchain and crypto world. They are eyeing the potential of the emerging sector that could benefit them in the longer run. The crypto industry is not only limited to its investment and trading potential because crypto mining has also attracted consumers from all around the world. This is primarily the reason for the launch of Bonanza Mine Chips by Intel.

Bitcoin mining is a popular technique for earning profits in the crypto community. However, with every passing day, the mining difficulty for Bitcoin is increasing. Only the last 10% of BTC coins are left to mine, and they will be the most difficult ones.
This is why the energy consumption rate for Bitcoin mining is reaching a concerning point. However, at such a time Intel is coming up with its Bitcoin-mining Bonanza Mine ASICs that could be a potential breakthrough for Bitcoin miners.
Power-efficient Bonanza Mine chips
Intel presented the idea for Bonanza Mine chips at the International Solid-State Circuits Conference (ISSCC) in 2022. The tech-giant organization has shared details of its Bonanza Mine ASICs. It claims that 300 of these mining chips can run a 3,600W miner. This miner could potentially deliver up to 40 THash/s. Intel's first-generation mining chips were called BMZ1. However, now Intel has worked on its second-generation 'Bonanza Mine' ASIC (BMZ22). This new chip is now available for customers.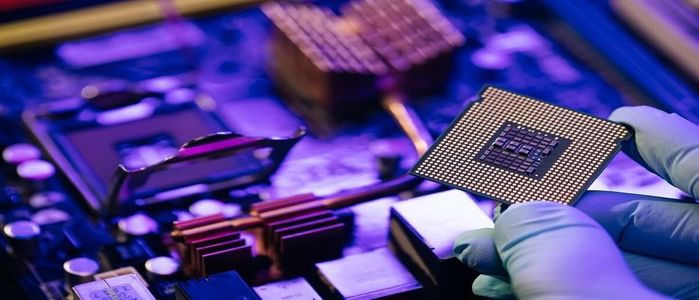 Intel has also officially recognized its blockchain silicon program for the first time. The company has also claimed that it has large orders in the queue for the second-generation chips. These buyers include the likes of Argo Blockchain, GRIID Infrastructure, CEO Jack Dorsey of Twitter. Intel is yet to share the details and specifications of BMZ22.
However, we now have the details for the BMZ21 chip. It is 7 x 7.5 mm in size. In a system power by 300 of these chips, each ship measures 4.14 x 3.42mm. They are smaller in size to maximize the wafer area usage and have a higher yield. Also, each chip consists of 258 mining engines. These engines make up 90% of the die area.
They operate at only 355mV which is a major characteristic of the engine. With these specifications, Intel's mining chips model has a competitive edge over the likes of Bitmain and Microbit's products. Being more energy-efficient while producing a higher hash rate, Intel's mining chips are set to become the next big thing in the mining industry.