Cryptocurrencies have gained significant relevance and recognition in the business and investment sector. Almost everyone knows about Bitcoin, arguably the most renowned cryptocurrency. Other honorable mentions include Ethereum, Ripple, Dash, and the public favorite, Dogecoin.
Nonetheless, more and more people are seeking investment opportunities in Bitcoin as it becomes increasingly relevant to the business community. Cryptocurrency is mainly used by investors, traders, and corporations. In addition to these, the Tech geeks are also investing in this sector. But the concept of crypto has been fairly popular in the public sector as well, mainly because of social media. A lot of crypto software will guide a newbie through the entire process and give them some real hands-on experience.
There is still a high percentage of the worldwide population that is unaware of the crypto world. On famous social media platforms like Instagram, Facebook, and Twitter, people have taken over accounts to spread information about cryptocurrency. Several podcasts are also available about cryptocurrency that guide people through the basics of the concept.
The relation between crypto and social media
Social media has become indispensable, and you cannot deny its power. Social media influence the way people live and think on a daily basis. Most professionals use social media to advertise their business, cryptocurrency is no different. The price of cryptocurrency is influenced a great deal by social media.
Learning about cryptocurrencies has never been easier. Be it Bitcoin, Dogecoin, Ethereum, or any other crypto asset. Many people now use YouTube to earn money by creating training videos about crypto trading and mining. On Twitter and Facebook pages, cryptocurrency-related discussions are held. One can also find hashtags related to cryptocurrency on these platforms.
Cryptocurrency is yet to become inclusive of the entire public sector, as it is fairly complicated for beginners. A layman will never be able to grasp the meaning and concept of digital currency all in one go. To learn about the basic concepts, they might need to attend a few training sessions, webinars, and conferences. This is when social media takes over. Several digital currency platforms, such as Ripple, have created an online presence on social platforms like Twitter.
By educating the masses through their popularity, they gain more investors. People will leap onboard more rapidly if it is easier for them to understand. Crypto prices are affected by social media as we discussed before. A recent example of a loss in the crypto market caused by social media is the Tether hacking incident. Consequently, Bitcoin and Ethereum's value dropped 6% after the hack.
Social media is also being used by traders in the crypto market. They use these platforms to distribute information and spread alerts about blockchain currency through their online presence. There are many scammers out there trying to take advantage of new investors who do not fully understand the crypto world. They use fake accounts to pose as well-known exchanges to steal money and crypto-assets. A number of crypto wallets have been hacked all over the world. However, many platforms and authorities are working to eradicate such fraudulent activities through social media.
Celebrities & Cryptocurrency:
In almost every major sector of the world, it is due that celebrities have an incredible amount of power. Similarly, cryptocurrency has also experienced shifts in market interest and trends by the mere statements of recognized and renowned celebrities around the world. Here are some of these individuals to analyze their role in the world of crypto.
Elon Musk: Elon Musk has always been a vocal supporter of cryptocurrency. His endorsement of Bitcoin and other cryptocurrencies led to the largest value increase in bitcoin's history. Recently, he has focused on Dogecoin, a crypto token launched in 2013 as a meme. Using Twitter, he called Dogecoin "The people's crypto" and later created a poll that asked if Dogecoin was "the future currency on Earth". Dogecoin's market cap was increased by over $10 billion thanks to two tweets from his end. Moreover, this was a record high for Dogecoin in the crypto industry.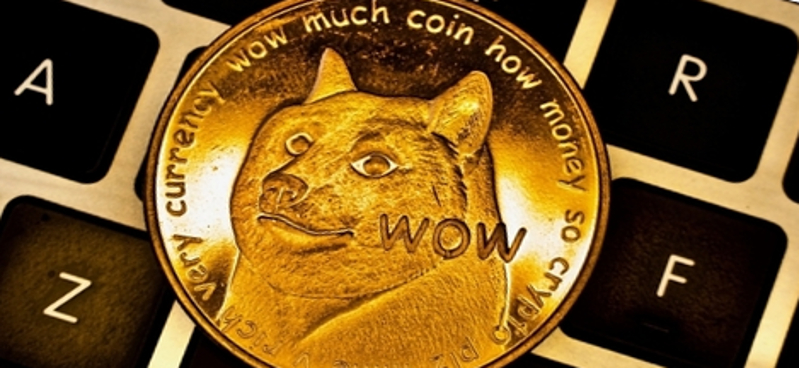 Apart from this, his tweet 'The Dogefather' and his anticipated appearance in SNL on 8th May is also predicted to immensely influence the value of Dogecoin. Several weeks ago, he invested in Bitcoin through his company, Tesla. It will go a long way towards normalizing Bitcoin use in the mainstream economic world.
Snoop Dogg: Snoop Dogg joined in on the Dogecoin meme sharing thread on Twitter. Elon tweeted about Shiba Inu, the symbol of the Dogecoin, after which Snoop Dogg posted a meme of Shiba Inu on an album cover. Even though this was a joke, the price of Dogecoin skyrocketed. On the same day of this tweet exchange between Elon and Snoop, the price rose up to 55%.
John Cena: On social media, John Cena posted a picture of coins without a caption. After his Instagram post, the value of Bitcoin went noticeably up as everyone assumed the post was referring to Bitcoin.
A discussion from these stars can only help in spawning a major change in the market because of their influence and reach. Some other celebrities like Lil Nas X, Ashton Kutcher, and Akon have also spoken out in support of cryptocurrencies. Social media can be a big player in making or breaking any cryptocurrency. This phenomenon has been evident in the recent past. Despite this, social media is also advantageous to the cryptocurrency industry, as it helps spread awareness about the concept.