The conflict between Russia and Ukraine is having a strong impact on the economic world. The percussions are also felt by the crypto space. The market has kept fluctuating in response to the developing news stories of the conflict. Therefore, the crypto community has kept a keen eye on the developments.
Previously, there were reports that there are some positives in the negotiations between the two states. However, President Putin has stated that Kyiv is not serious about proceeding with the talks. This has further deteriorated the issue. The tension is rising between the two countries. The investing sector is now rooting for the crypto world by entrusting it with its assets. They believe that this form of a financial market can withstand the pressure of the rising global tensions.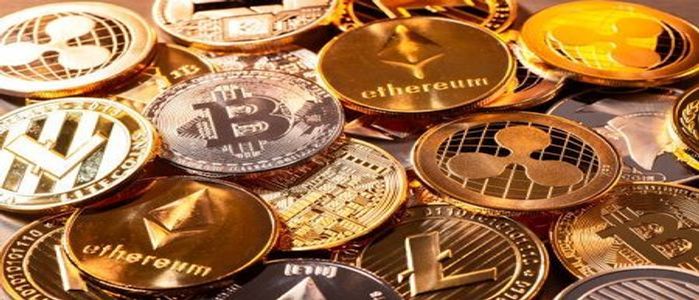 People continue to invest in the crypto market
The latest data and statistics are showing that buyers have put more faith in cryptocurrencies lately. According to an estimate, venture capital (VC) buyers have invested a staggering total of almost $4 billion in crypto within the last 3 weeks of February. Moreover, these investors have poured in another $400 million to crypto start ups in the last week.
The VC investments are correlated to the weekly crypto inflows. Also, these inflows are averaging between $800 million to $2 billion per week since the start of this year. The data further indicates that new crypto funds have raised almost $3 billion in the last two weeks. This is a record in the first three months of the new year.
Experts believe that the conflict between Russia and Ukraine has propelled the adoption of crypto and blockchain. This is why people are showing more interest in the world of the digital economy. The founder and CEO of Decasonic have revealed that there is a demand of $200 million to invest in its $50 million hybrid fund. This fund invests in digital assets and venture capital.
This indicates that crypto and blockchain are attracting more investors lately. The real estate sector and bond funds are recording massive net outflows for the last couple of weeks. Moreover, cryptocurrency startups and companies are still having a high valuation.
Cryptocurrency assets have also outperformed traditional assets and stocks. Since the start of the war, cryptocurrencies have performed rather impressively. With a large inflow in cryptocurrency investment funds and products, it is anticipated that the rising tensions of the Russia-Ukraine conflict will further grow the blockchain space.