According to a strategy paper released on Monday, the Tel Aviv (TASE) Stock Exchange, the only public stock exchange for equity and debt in Israel, is planning to establish a blockchain-based digital asset trading platform.
The firm declared that it will change its ownership structure and build a blockchain platform to allow effective cryptocurrency trading, to meet international standards.
TASE, which became public in 2019, also announced plans to establish a new publicly listed holding company that would own 100% of the exchange, which will become a private corporation. Units of the new holding company will be subsidiaries of the exchange.
Tel Aviv (TASE) Rolls Out Four Strategic Goals
One of the four objectives included in the paper, which lays out the institution's road map for the following five years, was to develop a platform for digital assets utilizing Blockchain (DLT) and to venture into digital currencies.
"TASE will promote the implementation of innovative technologies, including DLT, tokenizing of various classes of digital assets and smart contracts."
The trading company, however, stated that it intended to look into a variety of potential action plans, including the conversion of current infrastructure to innovative technologies, the use of those technologies in specialized platforms, and the provision of a range of services and products for digital assets, among others.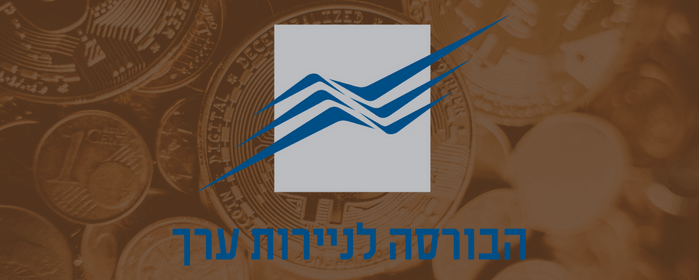 TASE stated that as part of its five-year strategy, it would concentrate on organic development and attract foreign investors by increasing the number of foreign products that were traded and cleared on the market, including a relaunch of derivatives futures.
The Board of Directors of the Company has established a quantitative revenue objective of a compound annual growth rate (CAGR) from organic growth of 10%–12% in the years 2023–2027 as part of the ratification of the Strategic Plan.
Tel Aviv (TASE), however, believes that achieving the aforementioned aim is dependent, among other things, on TASE's flexibility in deciding tariffs.
Itai Ben Zeev, CEO of the stock market, while commenting on the development, viewed Israel as intending to not only be a part of the technology revolution but also to lead it. He says,
"We see, in the next five years, a critical window of opportunity for the integration of the Israeli Stock Exchange in the technological revolution that the world's capital markets are going through."
Israel is not the only country that is becoming interested in blockchain technology, which powers the cryptocurrency market. Many other countries have already begun to integrate parts of the technology into their current infrastructure.
For example, the South Korean city of Busan has collaborated with many top crypto firms, including Binance, to promote the establishment of blockchain infrastructure in the country