Mastercard, a global leader in payment processing, has applied for a trademark to launch a range of crypto and blockchain-based solutions, demonstrating its interest in digital currencies. According to trademark lawyer Michael Kondoudis, who shared the information on June 19, the application covers software for crypto and blockchain transactions, as well as connections between virtual asset service providers for crypto transactions. 
#Mastercard is continuing its move into #crypto!

The payment processor has filed a trademark application claiming plans for

▶️ Software for crypto + blockchain transactions
▶️ Interconnecting virtual asset service providers for crypto transactions#Web3 #DeFi #Cryptocurrency pic.twitter.com/Pz1m5gau10

— Mike Kondoudis (@KondoudisLaw) June 19, 2023
The application was filed on June 12 with the US Patent and Trademark Office under serial number 98038563 and includes three international classes of goods and services.
Mastercard is developing software to facilitate cryptocurrency and blockchain transactions, according to a trademark application filed by the company. The software, which will be available as a downloadable API, will allow users to verify interactions on blockchain networks and process or exchange digital assets. 
Mastercard's New Patent Could Be Beneficial for the Crypto Industry
The software will also enable communication between different virtual asset service providers (VASPs) to streamline crypto transactions. Mastercard's trademark application reveals its ambitious plans to enter the crypto and blockchain space, as part of its vision to support digital assets on its network and offer more choices for consumers and merchants.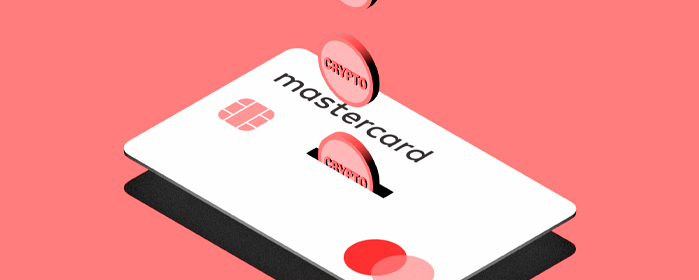 Mastercard has been expanding its presence in the crypto space with various initiatives and partnerships. In February 2021, the company announced that it would support selected cryptocurrencies on its network. Later that year, it collaborated with Wirex, BitPay, and LVL to launch crypto cards. It also teamed up with Bakkt, a crypto company, to offer crypto credit card rewards and products. 
Mastercard has been expanding its presence in the blockchain and cryptocurrency space with various initiatives. In 2021, it acquired Ciphertrace, a crypto analytics firm that helps trace illicit transactions and prevent fraud. It also collaborated with Uphold and Gemini, two crypto platforms, to launch crypto credit cards that offer rewards in digital currencies. 
Mastercard holds many patents related to blockchain technology and has applied for more across the world, demonstrating its strong commitment to this emerging field.