According to a recent Wall Street Journal report, Facebook's parent company, Meta, is planning massive job layoffs that might affect "thousands" of employees, the most significant at the firm since it was launched in 2004. This week's Wednesday might mark the start of the layoffs, as per those acquainted with the issue.
The cutbacks are part of a larger trend in the IT sector, which has seen employment reductions at Twitter, Snap, Microsoft, and other corporations in recent months. Cryptocurrency firms have also been laying off employees in the wake of the recent market crash.
Despite Zuckerberg's claim that Facebook has more active users than ever before, investors are wary of the company's high-risk bet on the metaverse–that might take years to become profitable.
Although investors are not specifically concerned with the metaverse itself, it is the amount of investment which appears to be overly extreme, in comparison to the impact the project will be playing.
Mark Zuckerberg's Big Bet on Metaverse
With slight revenue of $2 billion in the subsequent three quarters of the lunch–despite all the investments–the virtual reality division of Meta lost $3.7 billion in the most recent quarter and $9.4 billion overall this year–which the company itself says could "grow significantly year over year" in 2023.
Consequently, the stock of the firm has crashed by over 70% this year, and is presently trading at its lowest level since 2016, just around $90.
After the report, the corporation stated that it would be making major adjustments across the board to operate more effectively, including downsizing certain teams and hiring exclusively in its top priority areas.
The sources, who requested anonymity because they were not permitted to talk publicly, said it was unknown how many employees would be fired from Meta and in which departments. At the end of September, Meta had 87,314 employees, a 28 percent increase over the previous year.
Company officials have already instructed employees, according to the report, to stop making "non-essential" travel plans starting this week.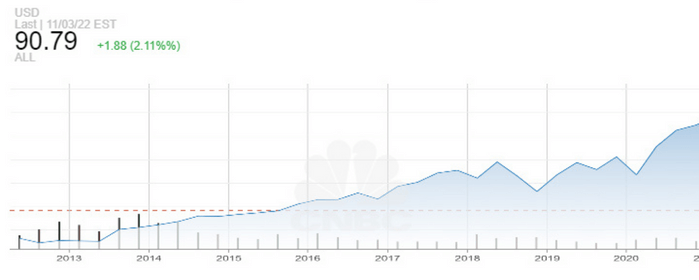 About half of Twitter's 7,500 employees were unexpectedly sacked last week after Elon Musk just purchased the company. As was previously reported, Twitter is now being sued on grounds that it violated the Worker Adjustment and Retraining Notification Act (WARN), which forbids big businesses from mass-firing workers without at least 60 days' notice.
Similarly, digital advertising, which accounts for the majority of Meta's revenue, has decreased as advertisers withdraw, hitting numerous social media firms. Platforms that rely on advertising, including Alphabet's Google, are experiencing a decrease in advertising spending as a result of inflation and increasing interest rates.