An American rapper, Calvin Cordozar Broadus Jr., known professionally as Snoop Dogg, will be teaming up with MOBLAND to bring digital weed farms to the metaverse.
Together, they will look to bring interactive digital weed farms into the virtual space and initiate a new grow and earn mechanism within the platform. It's been stated that a limited collection of Snoop Dogg's digital pot farms would be available for purchase within the metaverse.
Although the owners won't be able to feel the actual effects of this virtual marijuana, they'll be hoping for high prices. Roy Liu, Mobland's co-founder, stated that his company is looking for "more ways to give back to the cannabis community." He hopes that bringing cannabis to the metaverse will push for more adoption of the growing Web3 industry.
NFT 1.0 is about individual character and item, NFT 2.0 is about land and real estate, NFT 3.0 is about business and utility on top of the land and real estate," Roy Liu added. The first-ever mafia metaverse announced the new collaboration on its official Twitter handle.
🚨#420szn Announcement🚨

.@SnoopDogg & @champmedici are joining MOBLAND to farm digital weed 🌱🧑‍🌾

🔥Limited collection of Snoop Dogg digital weed farms
🔥Exclusive content from Champ Medici

Join Snoop & Champ 👉 https://t.co/DB5rTE0y1q

The emergence of GameFi 2.0 has begun👀 pic.twitter.com/FVEOfS0xLt

— MOBLAND 🌱 it's #420 szn (@MobLandHQ) April 20, 2022
MOBLAND is regarded as the main metaverse resort for people seeking a guilt-free criminal real-life. With this, gamers can live out their wildest gangster fantasies without leaving a trail of innocent victims in their wake.
Some of the metaverse's top names have backed the project, including Animoca Brands, Twitch Creator, Justin Kan, Terra founder, Do Kwon, and many more. As a result, MOBLAND  has become one of the most popular metaverse properties in the Web3 space.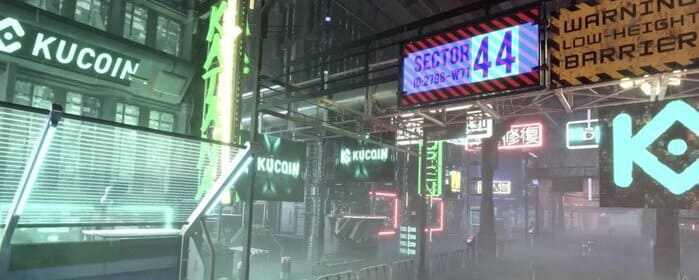 A Transition From Play-to-Earn to Grow-to-Earn
Snoop Dogg's digital pot farm NFTs will be utilized to advertise the release of business structures in Mobland later this year, 2022. This innovation also represents a transition from "play-to-earn" to "grow-to-earn." As such, users will be able to stake in-game assets and grow virtual weed.
The US-based rapper said "My son showed me the importance of collaboration with MOBLAND to introduce the first-ever digital weed farms as NFTs. There is a paradigm shift happening here and I want to be at the forefront of this."
His son Champ Medici, however, says in a statement: "I saw my father play video games my whole life. Cannabis and game controllers live hand in hand with him; that's why I think it's no brainer to bring the metaverse and digital weed together."