As a result of the fast growth of the cryptocurrency industry, a rising number of banks and other financial institutions are beginning to provide their customers with services and products linked to cryptocurrencies, including DBS, the biggest bank in Singapore.
The Development Bank of Singapore (DBS) has increased access to a cryptocurrency trading facility on the digital market that is exclusively for its members.
The bank noted in a statement that was released on Friday that the reason for the growth was due to the fact that more of its wealthy customers were opting for self-directed investing strategies.
A minimum investment of $500 is required to get access to the aforementioned service, which will be available to about one hundred thousand of the bank's authorized investors and customers.
Previously, corporate and institutional investors, family offices, and customers of DBS Private Bank and DBS Treasures Private Client were the only ones who could trade cryptocurrencies on the DBS Digital Exchange (DDEx).
This part of the bank's activities caters to affluent customers who have investable assets of at least 246,000 dollars, and the new feature will make it possible for these customers to trade cryptocurrencies on DBS Digital Exchange, including Bitcoin (BTC), Ethereum (ETH), Bitcoin Cash (BCH), and XRP.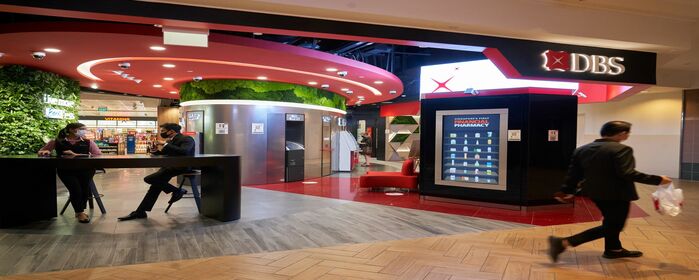 Crypto Trading Services Still Attractive Despite Ongoing Bear Market
Even if the bear market and crypto winter are still running strong, it's rather incredible that people are still interested in using cryptocurrency trading services.
Prior to this, DBS bank's exchange reported a huge spike in the number of crypto transactions carried out through its members-only platform for institutional and professional investors, with the number of transactions more than quadrupling in June in comparison to April 2022. This was the case despite the volatility in the crypto market.
On the other hand, authorities in the country located in the southeastern United States are contemplating imposing more limits on retail players.
According to recent reports, the Monetary Authority of Singapore is considering introducing new barriers to retail access to cryptocurrencies like Bitcoin.
The same might apply to client suitability testing and the limitations placed on the use of leverage and credit facilities in cryptocurrency trading.