The International Criminal Police Organization (Interpol) has launched the world's first metaverse space for efficient law enforcement, as well as immersive training courses for enforcement agencies around the world.
The Interpol metaverse, according to an October 20 report, is fully operational and enables registered users to, among other things, visit a virtual replica of the INTERPOL General Secretariat headquarters in Lyon, France, without any physical or geographic restrictions, and communicate with other officers using their avatars.
In a Metaverse classroom, professionals from the INTERPOL Capacity Building and Training Directorate conducted a live demonstration of a training course on travel document verification and passenger screening.
"Students were then teleported to an airport where they were able to apply their newly acquired skills at a virtual border point," as per the official statement.
Interpol Metaverse for Combating Crime
Law enforcement can take advantage of the Metaverse in several ways, including remote work, networking, gathering and preserving evidence from crime scenes, and providing training.
"But in order for police to understand the Metaverse, we need to experience it," Madan Oberoi, INTERPOL's Executive Director of Technology and Innovation, maintained.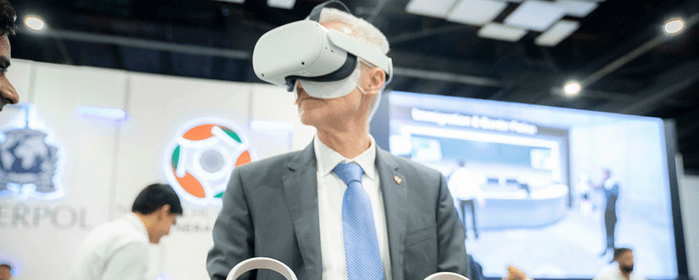 Interpol stated that one of the main reasons for its move into the metaverse is that bad actors are already using the technology to commit crimes, while public adoption rates are expected to skyrocket in the coming years.
The Metaverse, according to INTERPOL Secretary General Jürgen Stock, appears to presage an abstract future for many, but the challenges it highlights are those that have always inspired the organization.
"Supporting our member countries to fight crime and making the world, virtual or not, safer for those who inhabit it," he asserted.
INTERPOL also announced the formation of an Expert Group on the Metaverse at the event in New Delhi to represent law enforcement concerns on a worldwide scale, ensuring that this new virtual environment is secure by design.
Furthermore, Interpol believes that as the number of Metaverse users rises and technology advances, the list of potential crimes will extend to include crimes against children, data theft, money laundering, and so on.
Some of these concerns are likely to provide considerable issues for law enforcement, as not all behaviours that are criminalized in the physical world are considered crimes when committed in the virtual world.
By identifying these dangers early on, INTERPOL's Executive Director of Technology and Innovation, Madan Oberoi, believes that the organization can engage with stakeholders to develop the required regulatory structures and cut off potential illegal markets before they arise.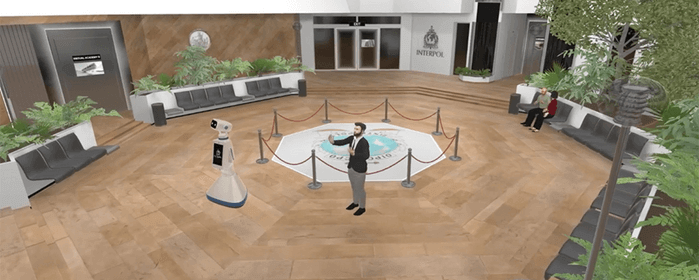 Many public organizations are continually venturing into the web3 space. Recently, the UAE's Ministry of Economy opened a branch of its headquarters in the Metaverse.