The cryptocurrency market has spread its wings all across the globe but at the same time, it also receives criticism and backlash from different countries and governments. The love-hate relationship of China and the crypto sector is not an unknown phenomenon to the consumers. Nonetheless, the same scenario was built in 2021, as China imposed a ban on Bitcoin mining in the country. The government also banned individuals and platforms from providing any crypto related services to its citizens.
This was a major development for crypto enthusiasts as it also impacted the market in a negative way. At the time of the ban, the market was already facing a strong bearish trend, and this news further pushed down the prices of Bitcoin and other digital coins. China contributed to a major portion of Bitcoin mining and thus, the ban resulted in a drastic drop of BTC hash rate. As a result of the ban, Bitcoin miners had to relocate to other countries like the US. However, the recent reports suggest that the Bitcoin hash rate has completely recovered from the Chinese ban.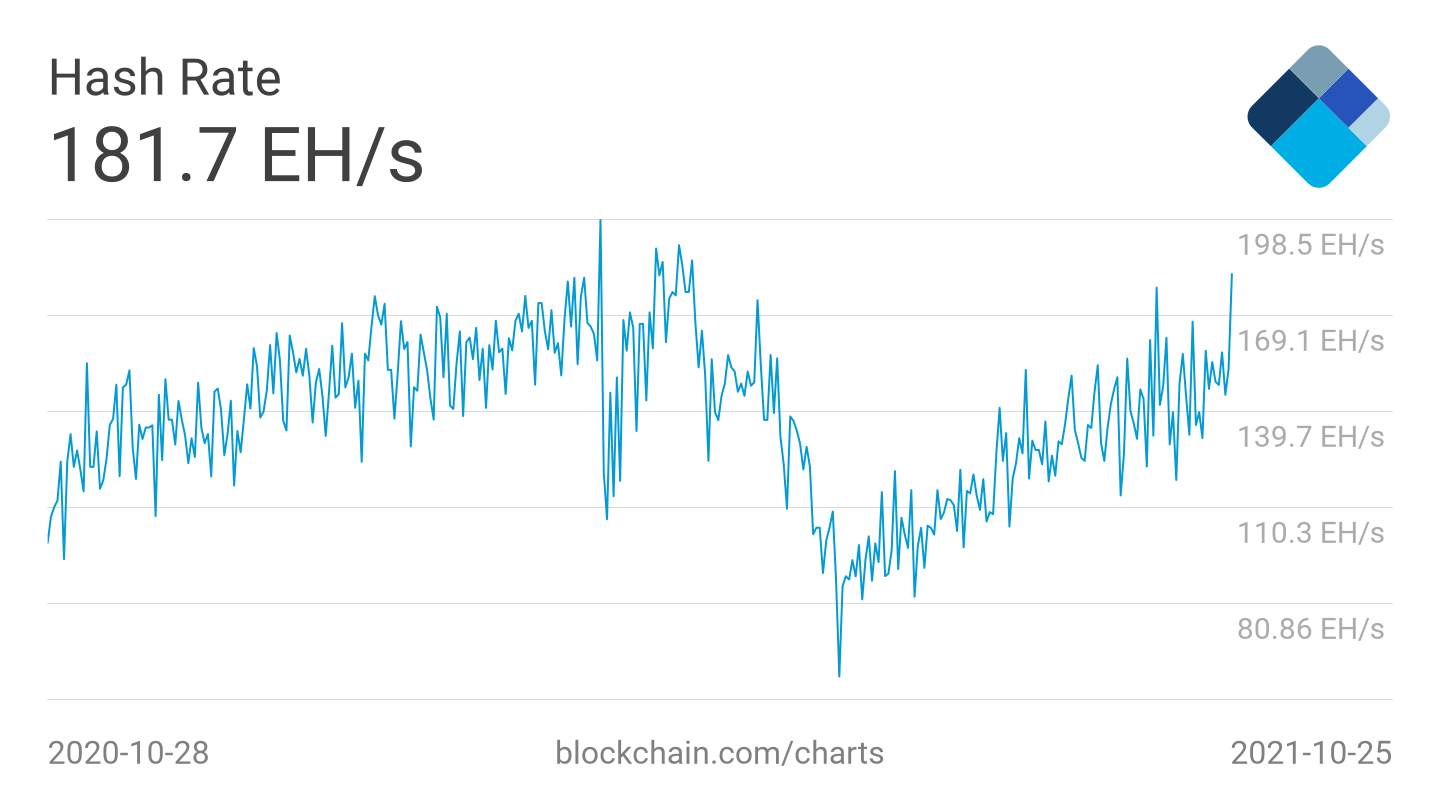 Bitcoin mining industry is back on track
It has been almost five months since China imposed a ban on Bitcoin mining. However, the network has made a huge comeback recently. Miners were forced to relocate and it was not an easy route for them. But the recent reports show that the US is now set to be the biggest contributor to the BTC mining network. Experts believe that this is a major positive sign, as US offers much more stability unlike China.
The hash rate and network difficulty is now fast approaching a stable point in the sector. However, it is not possible to derive a compact data-driver result of the hash rate's recovery but it has surely doubled from its low of several months ago. Also, the BTC mining difficulty will increase 5.7% next week. Bitcoin will record an eighth-straight difficulty increase for the first time since 2018.
As Bitcoin continues to recover in terms of prices and hash rate experts believe that China might regret its decision of imposing a ban at the wrong time. However, there is no coming back now as the crypto market is highly active, eyeing new all-time highs. Statistics also show that Bitcoin miners are in no hurry to sell their coins, and thus the network is expected to move on with stability.