The New York State Assembly is moving to ban Bitcoin mining operations. This decision will make it the first state in the US to do so. Therefore, several experts in the mining industry fear that the decision could set a bad example to follow for other states. The New York State Assembly has passed a bill that has given a two–year moratorium on new proof-of-work (PoW) crypto mining operations.
The PoW mining mechanism needs a lot of electricity and energy to operate the mining equipment that is used to validate blockchain transactions. Only the last 10% of BTC is left to be mined. Therefore, the mining difficulty is also high and needs more energy. Alongside Bitcoin, Ethereum also uses the same procedure. However, it will shift to other means once Eth2.0 is finalized.
As of now, the bill is awaiting the approval of the State Senate. It will soon be voted upon in the Senate. After Senate's approval, the bill only needs the signature of Governor Kathy Hochul. Initially, the bill was presented by Anna Kelles. The bill suggests no alternative means for Bitcoin or other PoW mining operations.
These mining operations will be allowed to work for two years by the New York Energy Department. However, no new permits or renewals will be approved. Existing operators will also be prohibited from scaling their operations. Furthermore, the State will gather the data for PoW crypto mining facilities and their energy usage to analyze their environmental impact.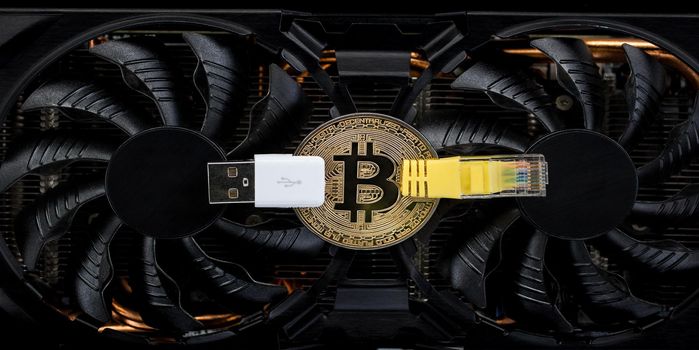 Experts Criticize The Approach of New York
The lawmakers that favor the legislation claim that they are finding ways of limiting the carbon footprint of the State. On the contrary, several experts on mining operations believe that it will be a regressive decision by the New York State. It will have a toll on the State's economy, as businesses will move out of the region. New York will lag behind other states or even nations.
In addition to this, there is a belief that Bitcoin mining is the most efficient and valuable when it comes to consuming energy. The decision against its mining operations is only for the gains of politicians and it will not help the State.
#Bitcoin mining is the cleanest, most efficient, most valuable use of energy in the entire state of New York, and yet politicians want to limit its growth & drive the industry elsewhere.https://t.co/mek0EWtQaj

— Michael Saylor⚡️ (@saylor) May 5, 2022
New York's climatic conditions provide perfect mining conditions. The chilly weather assists in cooling down the equipment used for mining. Also, the State is progressing towards renewable means of energy and produces high hydroelectric power. Therefore, several miners have expressed their resentment towards the decision. It is believed that the State should move to make mining more efficient and sustainable rather than completely shutting down businesses.