Phantom, one of the most popular Solana-based cryptocurrency wallets, has announced the official launch of its Android mobile app, after the February 2022 debut of its iOS mobile app.
Phantom announced on Monday, April 18th, 2022, in a tweet thread that the mobile app is now available for Android users to send, receive, store, stake, and swap cryptocurrency and non-fungible tokens from anywhere, on the go. The Phantom App contains, according to the announcement, some features like push notifications and recent activity, allowing users to confidently make their transactions with instant status confirmations.
1/ Phantom is officially live on Android! We are so excited to bring the world's friendliest crypto wallet to the world's most popular mobile OS.

Download 👉  https://t.co/da93RmUXz0 pic.twitter.com/YEQBeoezzS

— Phantom (@phantom) April 18, 2022
"And with the mobile dApp browser in our Android and iOS apps, the full power of Web3 and Solana is now available to all mobile phones." according to a blog post.
The announcement also maintains that the newly launched mobile app witnessed more than 50,000 beta testers from countries like India, Indonesia, and Vietnam, with several helpful feedback gotten from them.
Phantom saw the advantages of making their software available to Android users, as it is most likely to boost the number of users of the platform, similar to how other cryptocurrency wallets such as Metamask and Trust wallet have done.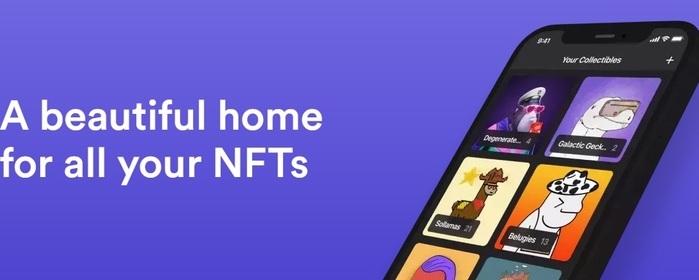 Although there has been a claim that some scammers are launching bogus Phantom mobile apps that could cause customers to lose their assets. The scammers were able to pull off this deception because they were aware of the Phantom community member's eagerness for the release of an Android version of the wallet. That was a crucial element in the Solana-based crypto wallet's decision to make an important announcement on October 11th, 2021, stating that it was not yet available on iOS or Android.
⚠️ Phantom is NOT available on iOS or Android! Using a fake Phantom mobile app will result in your funds being stolen. Please help us by reporting these apps when you see them in the app stores.

— Phantom (@phantom) October 11, 2021
But in November of the same year, it made public its plans to launch the mobile version of its wallet, with certain features like the ability to buy and sell NFTs within the app.
The project, however, made a promise to continue to be working hard to provide the best crypto wallet experience across all platforms. They further stated:
"Performance optimization will always be a key focus for us as we know how important it is for our users,"
The launch of Phantom wallet's mobile versions makes it easy for all users regardless of the type of smart devices they are using, as it is fully available on browsers and the chrome store.