A bankruptcy court has initiated an examination into Celsius Network LLC's business operations, whether it operated as a Ponzi scheme, according to the Wall Street Journal (WSJ).
In the most recent bankruptcy hearing, the court gave an appointed examiner and the official committee of Celsius creditors instructions to meet and discuss who will be in charge of the investigation into whether the company exploited some customers' funds to pay financial commitments to others.
This is a response to consumer requests to investigate how the cryptocurrency lender spent their monies after the firm declared bankruptcy in June, halting withdrawals due to the crypto meltdown.
As per the creditors' committee's lawyer, Greg Pesce;
"We don't know if Celsius was a Ponzi scheme, but there are flags that came up. Let me make it clear we're looking into whether it is. We don't have an answer to that."
Judge Martin Glenn of the U.S. Bankruptcy Court in New York appointed Ms Pillay as an impartial investigator in September to look into claims of executive malfeasance of the corporation.
However, the court has already gone beyond her request to broaden the scope of her probe and has requested Shoba Pillay and the creditors' committee to confer on who should be in charge of determining if Celsius ran a Ponzi scheme.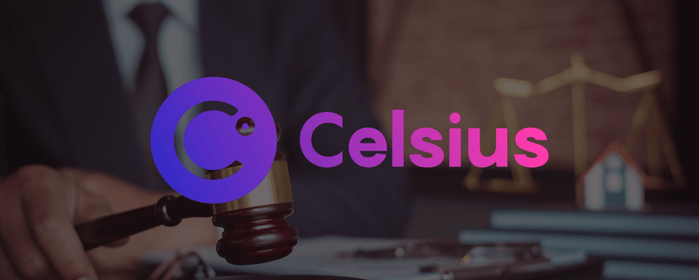 The Investigation Continues
Ms Pillay stated in her own court documents that she could investigate whether Celsius ran a Ponzi scheme if asked to do so, but that she would limit her inquiry to data that may support such a question rather than drawing her own legal conclusions.
The judge did add, however, that if Pillay isn't allowed to widen her examination, Celsius Network may face expensive and protracted inquiries.
But according to WSJ, the court deferred making a decision about whether Ms Pillay or the creditors committee should be in charge of the investigation and instead instructed them to consult one another and then report to him.
Celsius' demise represents one of the greatest bankruptcy events in the crypto sector in 2022, with a total debt of US$4,720 million owed to its customers.
As reported by The Cryptocurrency Post, consumers and state authorities in more than five states have accused the ailing company of making false claims about its financial health.
Additionally, Alex Mashinsky, the founder and former CEO of the struggling firm, was charged with moving $10 million out of the company just before it halted client withdrawals in June.