Ripple, the leading enterprise in blockchain and crypto solutions, has decided to abandon its plans to acquire Fortress Trust. The news was announced by Ripple's CEO, Brad Garlinghouse, on September 28, 2023. Despite backing out of the acquisition, Ripple will continue to be an investor in Fortress.

A few weeks ago, we signed a letter of intent to acquire Fortress Trust – we've since made the decision not to move forward with an outright acquisition, though Ripple will remain an investor in @Fortress_io.

— Brad Garlinghouse (@bgarlinghouse) September 28, 2023
A few weeks before this announcement, Ripple had signed a letter of intent to acquire Fortress Trust. The objective was to incorporate compliance-related services into the catalog of services offered by Ripple. However, an internal disagreement over business priorities led Ripple to reconsider the acquisition. 
According to Scott Purcell, CEO of Fortress, Ripple is primarily focused on pure B2B and institutional global business. Fortress Financial Technologies is a compliance company that deals with Web3 projects. It was created specifically to provide financial, regulatory, and technological infrastructure to the Web3 industry. 
Over time, it has raised $34 million in investment from not only Ripple but also from five other investors: Salt, Ayon Capital, Nevcaut Ventures, Mighty Capital, and Eagle River.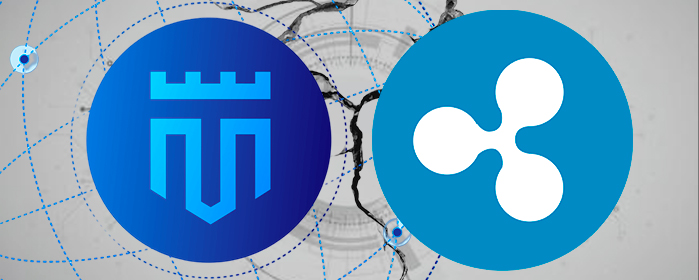 Ripple Did Not Provide Any Reasons for the Sudden Change
The decision not to proceed with the acquisition came as a surprise since Ripple had been the primary investor in Fortress Blockchain Technologies since 2021. Despite this unexpected turn of events, both companies maintain a strong relationship and have future plans together.
The abrupt reversal of Ripple's decision to acquire Fortress Trust has left many speculating about the potential reasons. The progression of this initiative was unusual, raising several questions.
It appeared that Ripple was set on moving forward with the acquisition, suggesting that an unforeseen circumstance may have prompted a change of heart. In such scenarios, unexpected issues often emerge during the finalization of acquisition details. While it's probable that both parties had agreed on a price, it's unclear whether all aspects of the deal had been settled.
In conclusion, while the acquisition plans have been shelved for now, both companies continue to see potential for collaboration in the future.