Rishi Sunak, the new prime minister of the United kingdom, may be an optimistic sign of the nation's crypto potential, after supporting the crypto aspirations while serving as finance minister.
Being the son of Indian immigrants, Sunak was chosen by Conservative Party members last month to succeed Liz Truss as Prime Minister. The 42-year-old will be the first person of color to rule the country and also the youngest prime minister in more than 200 years.
The Stanford Graduate is a former analyst for Goldman Sachs and has previously expressed support for cryptocurrencies. He laid forth a comprehensive strategy to turn Britain into a major crypto hub in April while serving as the minister in charge of the nation's finances.
He also asserted that he would make sure businesses can invest, develop, and scale up in the nation. This includes bringing stablecoins under the regulatory framework and encouraging the Royal Mint, the official coin creator of the United Kingdom, to produce a nonfungible token.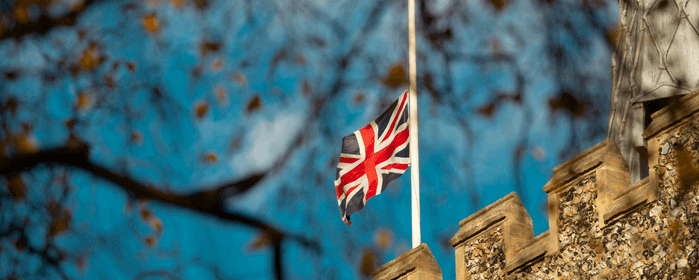 To "ensure the UK financial services industry is always at the forefront of technology and innovation," Sunak stated in 2020 that he intended to give financial technology, such as central bank digital currencies (CBDCs), priority.
Crypto Investors Become Optimistic
According to CNBC, cryptocurrency businesses and investors in the United Kingdom have high expectations that the country's new prime minister may revive Britain's fading crypto ambitions, given his usual gesture of support for the industry.
Rishi Sunak recognises the potential and possibilities that cryptocurrencies have, according to Christian Faes, co-founder of the digital lending firm LendInvest, and he wants the U.K. to be a leader in it. He added;
"There's a feeling that we finally have someone sensible in Number 10, after the arrogance and incompetence of Liz Truss and [ex-Finance Minister] Kwasi Kwarteng almost crashed the U.K. economy."
As the new prime minister of the UK, Sunak aims to foster an economic climate that encourages long-term investment. He does, however, think that effective regulation of digital assets is one method to achieve this.
He recently stated on Twitter that he is looking forward to working together on topics that are important to both the UK and Brazil, such as expanding the global economy, conserving the planet's natural resources, and supporting democratic ideals.