The cryptocurrency market comprises hundreds and thousands of tokens and digital coins. However, every now and then, a unique coin or project makes waves in the market by achieving a new high. We have seen the examples of Dogecoin and Shiba Inu that went up by significant margins. Against all odds, they have proven themselves in the competitive market. SafeMoon is another such example that made huge gains in a short time span to shock the entire crypto community.
SafeMoon was not taken seriously by many crypto experts and analysts. However, it did not only go up in valuation but it also won the Crypto Community of the Year award at the AIBC Gaming Summit in Malta. Therefore, it shows that SafeMoon is proving itself, and it is here to stay not to fade away. The team of developers at SafeMoon is also working hard to improve the performance of the network and make it more reliable.
SafeMoon confirms a new V2 upgrade
The popular token is set to receive a new upgrade. It is expected that the upgrade will lead to wider adoption of the coin, and will also increase its use-cases in the consumer sector. The SafeMoon V2 upgrade will improve the network's performance and will propel the coin through crypto charts. With more usability and more demand, the value of the token is also expected to rise.
SafeMoon has struggled recently in terms of value, as the market is experiencing a correction these days. At the time of writing, the token is valued at $0.0000032. Its 24h trading volume has also surpassed $10.5 million, and its market capitalization stands below $2 billion. However, the analysts predict that the price of the taken will rally for about 15-20% upon the up-gradation of the network.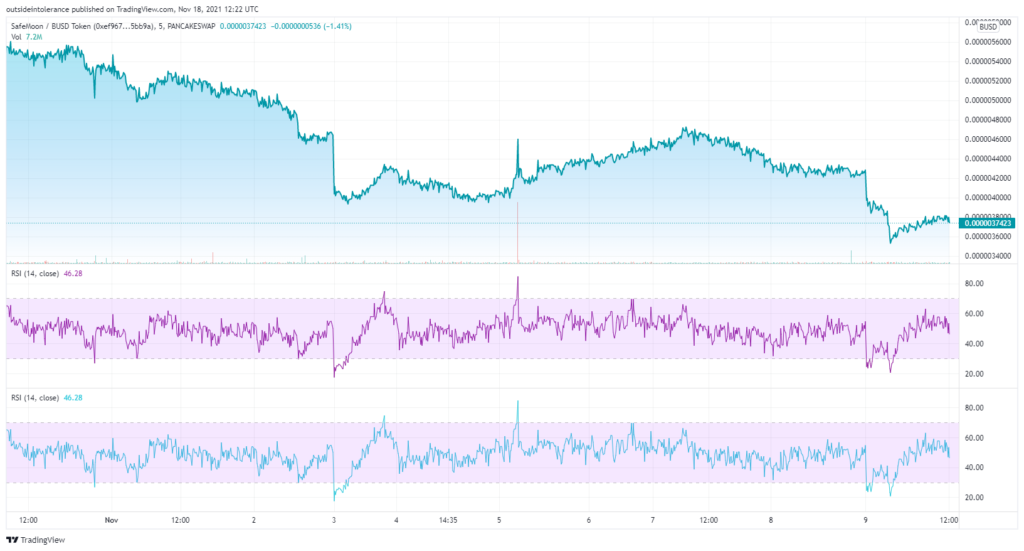 SafeMoon team has also kept its consumers updated about the upgrade through tweets. Recently, the official account posted that the V2 upgrade is ready and the network is moving to approve it through the quality assurance stage. The project is aiming to make the model seamless with a 2-click consolidation process. After the update, SafeMoon will also have a web-swap option available. 
However, the developers have missed the deadline previously for its app launch. So, there is still some uncertainty about the upcoming V2 upgrade. Nonetheless, upon the announcement of the V2 launch, SafeMoon app downloads have surpassed 1 million downloads. It has also resulted in 700,000 new token holders for the crypto coin.