Tether reserve holdings no longer include any commercial paper whatsoever. The milestone was disclosed today in a blog post by the biggest stablecoin, which also revealed that it will replace those assets with United States Treasury Bills.
Tether (USDT), one of the most widely used stable cryptocurrencies currently available, has recently been in the news for a variety of reasons.
BREAKING: Tether is proud to announce that we have completely eliminated commercial paper from our reserves. This is evidence of our commitment to back our tokens with the most secure, liquid reserves in the market. (1/3)https://t.co/zBa9jRe7so

— Tether (@Tether_to) October 13, 2022
Nevertheless, there were some negative aspects to it as well. An objection was lodged against the prior auditor of the corporation on the grounds that they engaged in unprofessional behavior.
A company may issue commercial paper, which is a kind of unsecured short-term debt. Tether has previously said that it would lower the amount of commercial paper that it had, and it has been doing so progressively throughout this year.
Tether Chief Technology Officer Paolo Ardoino noted in a Twitter post earlier in October that the company held 58.1% of its assets in T-bills at the end of September. This is a significant increase from the 43.5% that it had in T-bills as of June 30.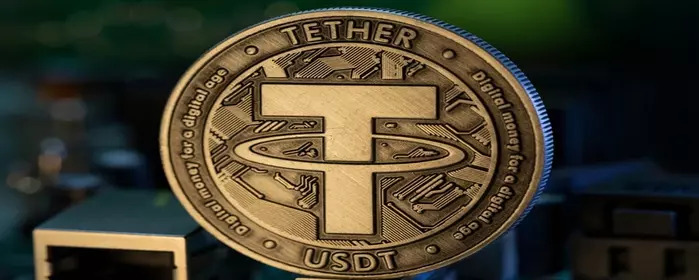 Tether's Goals
According to a statement on the company's blog, the fact that Tether has eliminated all commercial documents illustrates the company's dedication to backing its tokens with the safest reserves available on the market.
They went on to say that this declaration was made as part of Tether's continued efforts to promote transparency, with the protection of investors being the primary focus of the management of Tethers' reserves.
According to data provided by CoinMarketCap, Tether's stablecoin (USDT), which is tied to the value of the United States dollar, is the most valuable stablecoin in the world. Its market cap is $68.4 billion.
Because it is the most actively traded cryptocurrency and because USDT can operate on a variety of different blockchains, many people believe it to be the central pillar of the cryptocurrency economy.
Earlier on in this year, reports began to spread that a component of Tether's commercial paper portfolio was being sold at a discount of thirty percent and was backed by Chinese or Asian commercial papers to the extent of eighty-five percent.