The cryptocurrency market is a mix of hundreds and thousands of crypto tokens and coins. Despite being a relatively new concept, the crypto market has flourished significantly in the last few years. This is primarily because the profit potential of crypto is much more than that of the forex or the stock market. However, it is as many times riskier as well. Nonetheless, the success stories of the crypto industry has attracted many investors and traders in the industry, accounting for the sector's success.
Several mainstream cryptocurrencies like Bitcoin and Ethereum have repeatedly made huge gains. This is why they also have high market caps then the rest of the lot. But in recent times, many other cryptocurrencies have also rose to fame and popularity. The likes of BNB, ADA< SOL, DOGE, AVAX, and DOT have made a strong statement in the market through their soaring prices and increasing trading volume.
High-flying cryptocurrency capitalization
The recent reports and data shows that the total crypto capitalization is achieving new highs, bettering its previous records. The soaring high price of the market has ensured high market cap in various tokens, resulting in an overall upsurge of the industry's market cap. This is the first time ever in history that the cryptocurrency market cap has moved past the $3 trillion barrier.
The previous record of $2.62 trillion has been shattered as these numbers have increased by a whopping 15% within three weeks. As the market is currently forecasting bullish results, an increase in the market cap is recorded in these phases. However, this time the increase has been a record-breaking one. Staggering statistics show results for a total of over 10,400 digital assets across about 518 cryptocurrency exchanges.
This is primarily because almost every asset is dwelling on green candles recently. Bitcoin is close to its all-time high, and eyes new records in terms of valuation. Ethereum and Solana have crossed the marks of $4,700 and $250 respectively. Adding on, Avalanche and Polkadot are also at their all-time high marks, eyeing a surge to the triple-digit figure. The Binance Coin and Shiba Inu have also traded well in the market with the high market shares.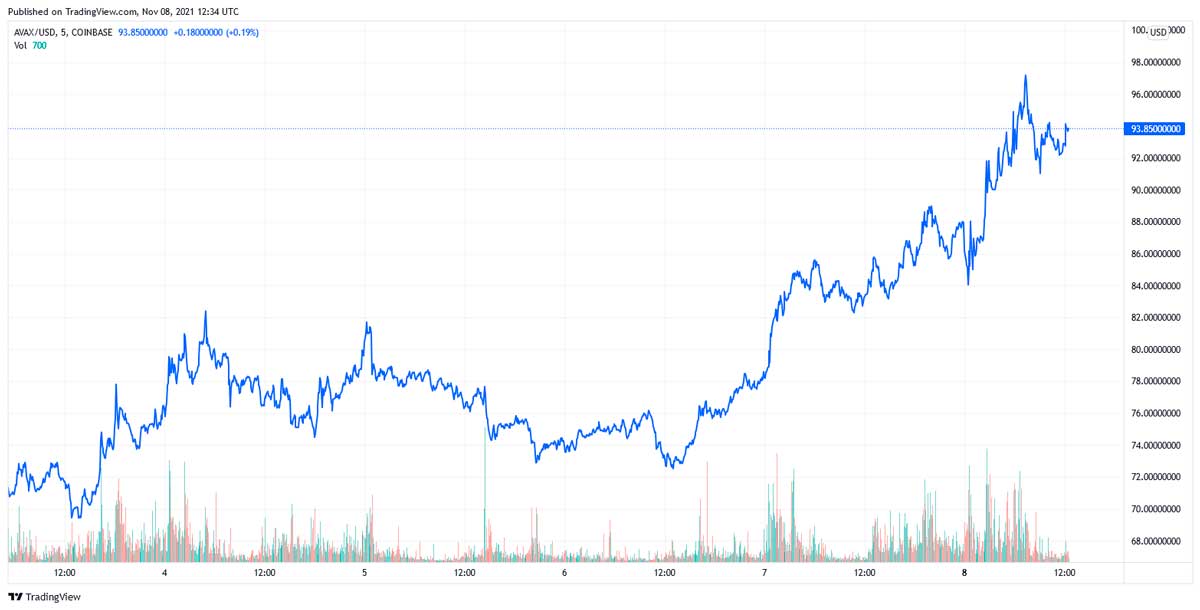 The combination of all these results have pushed the industry's market cap beyond $3 trillion, and it is expected to rise from hereon, at least till the end of this bullish phase. The increasing popularity of the market shows that it is gaining worldwide relevance, making it a strong force in the global economic structure.