Ethereum is one of the most popular and sought-after cryptocurrency in the world of digital assets. It has attracted a lot of attention from potential investors, and has raised the bar for other projects that follow its lead. The second-largest cryptocurrency has proved its reliability and potential to the consumers, and therefore, it enjoys a good reputation in the market sphere.
However, the Ethereum network has been repeatedly criticized for its high gas fee. The transaction conducted at the Ethereum network demands a huge fee, and this is something that has bothered the consumers and crypto enthusiasts. The developers of the network have said that they are trying to look into this matter. The highly anticipated Eth 2.0 upgrade was also set to look into this issue, but its issuance has been delayed.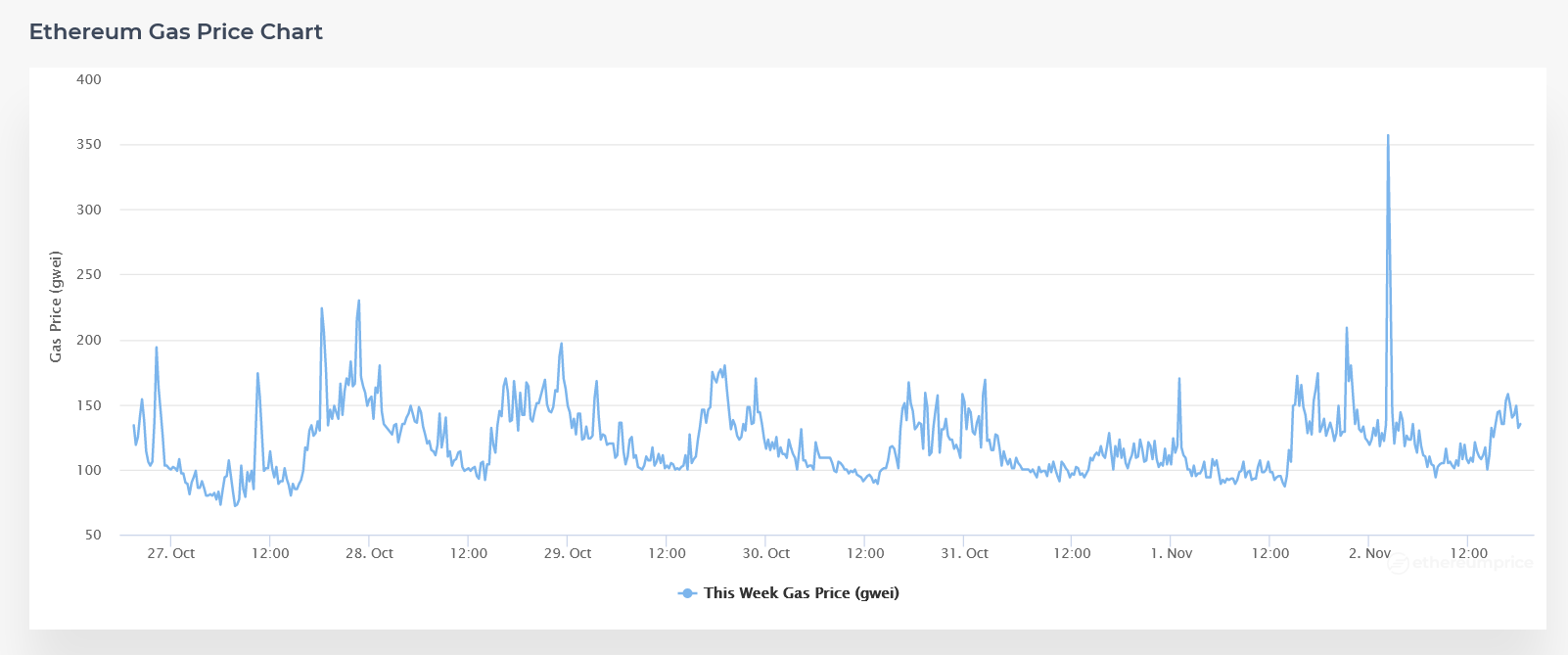 The Ethereum Network has however, experienced consecutive weeks of negative supply issuance for the first time in its history. The network also launched the London upgrade recently which introduced a burning mechanism for the token. Since then, some quantity of ETH has been permanently burned on every transaction carried out on the network. However, the transaction fees of the network has stayed at high levels.
The recent deflationary issuance means that more ETH has been removed from circulation than created through mining. Also, it is good for the coin's market performance that it consistently produces deflationary blocks. But in order to do so, the gas process for the network has to stay above 150 gwei. According to an estimate, around 15,000 ETH are being burnt daily. Considering the mining rate of the network, the weekly net issuance is minus 8,034 ETH. Since the London upgrade, over 724,400 ETH has been destroyed completely. This amount of ETH values at about $3.1 billion, according to the current market price of the token.
Ethereum aims to succeed Solana's scalability
The negative issuance of the Ethereum network and its exploding on-chain activity is expected to trigger Ethereum Triple Halving. It will help the token with one of its most fierce competitor, Solana. The fast transaction process of Solana, that too with a cheaper transaction fee is a major reason for its increasing popularity and adoption. This is why the debate of Solana vs. Ethereum is highly talked upon.
Though experts believe that Ethereum is still superior to the altcoin, the competition could get close if Ethereum did not improve its scalability. However, the arrival of sharding on Ethereum is set to increase the network's scalability. On the other hand, Solana has to face criticism over its centralization which could also be a decisive factor in settling the debate.