The second-largest listed bank in Germany, Commerzbank (CBK) has announced that it applied for a crypto licence earlier this year, making it the first major Germany-based bank to move towards crypto adoption.
The purpose of the application is to get authorization for offering exchange services, custody and protection of cryptocurrencies.
Local media outlet Börsen-Zeitung said that a spokesperson from the bank confirmed on April 14 that it "applied for the crypto custody license in the first quarter of 2022."
"We are pursuing our own digital asset strategy and are also planning our own offerings for our customers in the coming years. We have applied for a license from BaFin for the safekeeping of crypto assets for our customers, which include cryptocurrencies. The future offer is initially aimed at institutional customers," said the spokesperson.
According to the report, the German lender intends to offer the planned custody services primarily to institutional customers.  The bank aims to help shape emerging digital ecosystems about custody and trading in digital currencies.
This application was made possible due to a new law brought into effect by the government of Germany on the 1st of January, 2022 to encourage German Banks to offer crypto services within the territory.
The law imposed that any German-based business seeking to offer crypto services in Germany seek a licence from BaFin, Germany's Federal Financial Supervisory Authority.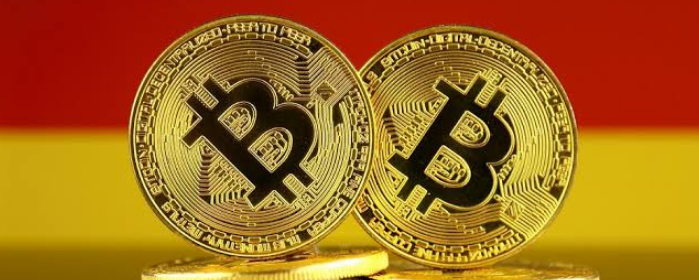 Since the law became effective, Germany's Federal Financial Supervisory Authority, BaFin has received 25 applications together with Commerzbank, seeking approval to operate as a crypto custodian, but only 4 have been approved so far; they are – Kapilando, Coinbase Germany, Tangany, and Upvest.
The decision to operate regulated financial services without a license carries a criminal penalty of up to five years in jail for those guilty. However, the regulation includes substantial transitional protections for entities that were already performing comparable activities before the directive's implementation.
Commerzbank, which serves roughly 28,000 corporate groups of clients and close to 11 million private and entrepreneurial clients in Germany, plans to offer crypto custody services primarily to institutional clients.
Several Banks and Institutions are all Embracing Digital Currencies
The cryptocurrency market is rapidly expanding throughout the world, and numerous industries, enterprises, businesses, and banking institutions are increasingly being pressured by their clientele to provide crypto-related services and investments for them in a safe and regulated manner.
As a result, banks all around the world are becoming more interested in expanding their services to include digital assets.