The European countries are generally considered rich, as they have large financial reserves and funds to support their state. Also, their GDP and average income is significantly higher than the developing world. They generally accept new investing concepts, like crypto and digital currencies. Nationals of countries, like Switzerland have the resources to take a risk of investing in emerging economic concepts.
This is why there has been a lot of crypto-related activity and adoption in the US and in several European countries. Switzerland is among those countries that have kept a positive attitude towards crypto. In a recent development, the largest online bank of Switzerland, Swissquote has expressed its plans of launching a cryptocurrency exchange in 2022. The bank has shown interest in the crypto space, and is all set to facilitate crypto traders and investors in the country through its new platform. The bank currently supports 24 crypto tokens on its platform.
Switzerland continues to ride on the crypto wave
Several banks in Europe are willing to explore the crypto arena and facilitate the crypto community. They are keen on facilitating consumers through various crypto-related products and services. Swissquote is arguably the most prominent and popular online bank in Switzerland. It has expressed its plans of launching a new exchange, and this is considered to be a major crypto-related development in the country.
Previously, the founder and CEO of the bank, Marc Buerki, said that the traditional banks have panicked at time, and those who are now offering crypto to consumers are late to the party. Moreover, the sales manager at Swissquote, Jan De Schepper revealed the plans of the bank to set up an exchange that will be ready for launch in the first half of 2022. He reportedly said, 'we want to enable more trading in various cryptocurrencies on the platform.'
The online bank is planning on to become the leading provider of crypto assets in Switzerland. Swissquote is planning to lead the crypto sector of the country by including stablecoin and staking services.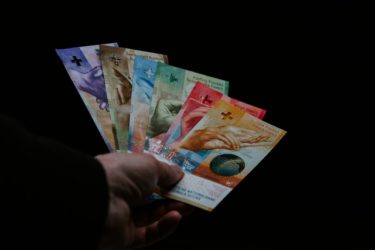 As the demand of cryptocurrencies is already on a high in Switzerland, several banks are planning to launch platforms to meet the increasing demand. Recently, the Swiss Stock Exchange also launched its own version of a fully licensed crypto exchange by the name of SDX. In addition to Switzerland, banks from Germany are also following the same path to facilitate local crypto consumers.