The Nigerian government has made plans to collaborate with Binance, the largest cryptocurrency exchange in the world, to create a digital economic zone that will support the development of the blockchain sector in the country while promoting FinTech companies.
Prof. Adesoji Adesugba, the managing director of the Nigeria Export Processing Zones Authority (NEPZA), made this announcement in a statement that was signed by Mr Martins Odey, the head of corporate communications at NEPZA.
According to a statement from the NEPZA, the first virtual free zone in West Africa will be created in partnership with Binance and will be modelled after the Dubai Virtual Free Zone.
Moreover, the vision will be focused on extending the boundaries of innovations in the management and operations of free zones in Nigeria and throughout Africa.
Nigeria plans to diversify its economy
The officials aspire to break new ground in order to increase economic prospects for the people of the largest country in Africa, in accordance with the Authority's mandate, the Honourable Minister's directive, and President Muhammadu Buhari's plan for economic growth.
"Our goal is to engender flourishing virtual free zones to take advantage of a near trillion dollar virtual economy in blockchains and digital economy," Mr Adesugba said.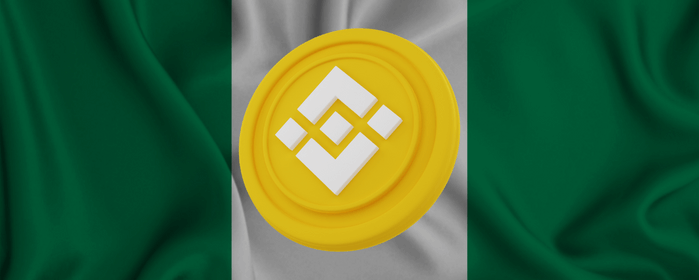 The nation is aiming to use digital technology to help diversify its economy away from crude oil, according to the Bloomberg report, taking advantage of a more connected and youthful population.
Nigeria, the most populous country in Africa, is one of the top three African countries—along with Kenya and South Africa—that have adopted cryptocurrencies most widely.
Nigerians have shown more interest in cryptocurrencies than any other nation's population since the value of digital currencies started to plummet in April, despite the government of the nation's relatively hostile attitude toward the industry.
Binance Keeps Inspiring Massive Blockchain Adoption
Binance's partnership with Nigeria comes after a recent step the company took to develop blockchain-related businesses with the city of Busan in South Korea.
The action aims to advance Busan's Digital Asset Exchange and foster the city's blockchain ecosystem.
The CEO and founder of the cryptocurrency exchange also had a meeting with President Ouattara of Côte d'Ivoire. He urged the authorities of the nation to assist in the integration of cryptocurrency activities into the nation's commercial exchanges.
Similarly, the global exchange and Cambodia's Securities and Exchange Regulator (SERC) in June entered an agreement to advance the country's securities industry.