The Department of Justice (DOJ), the Commodity Futures Trading Commission (CFTC), and the US Securities and Exchange Commission (SEC) are all looking into how the crypto exchange FTX.com handled client funds during a liquidity shortage and its crypto-lending activities, according to sources.
This happened after Binance announced on Tuesday that it would buy FTX but then later on Wednesday it was no longer interested, alleging issues with FTX's books, which authorities may investigate.
In addition to citing press stories concerning mishandled client funds and purported US government investigations, Binance claims that their initial intention was to be able to support FTX's users by providing liquidity; but, the exchange said the problems are beyond their control or capacity to aid.
FTX Faces Investigation From Multiple Regulators
Bloomberg reports that the regulators are looking into the uproar around Sam Bankman-Fried's business and the liquidity problem that has brought the firm to the verge of collapse.
The Wall Street Journal further reports that investigators from the Securities and Exchange Commission and the Justice Department are presently working together.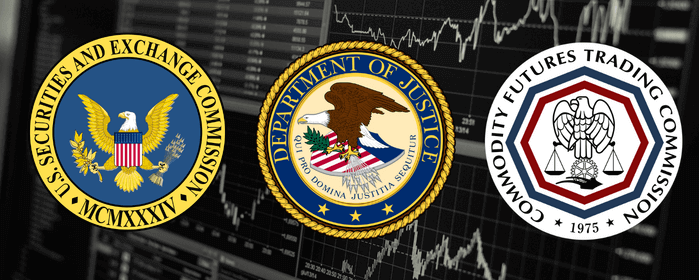 According to WSJ, which cited a source familiar with the situation, Wednesday saw extensive communication between the two law enforcement organizations' staff members. While the SEC upholds civil investor protection rules, the Justice Department prosecutes criminal offences, including fraud.
In addition to the liquidity situation itself, the Securities and Exchange Commission (SEC) of the United States and the Commodity Futures Trading Commission (CFTC) are looking into FTX's connection with both FTX US and its sister company Alameda Research.
The inquiries, which haven't been made public, started "months ago as an investigation into FTX US and its crypto-lending activities," according to details obtained by two Bloomberg employees, who were allegedly not allowed to talk publicly about the topic.
Both the CFTC and SEC declined to comment, with the latter saying:
"The SEC does not comment on the existence or nonexistence of a possible investigation," according to Reuters.
As reported last month, Texas authorities launched a probe against FTX and its chief executive officer Sam Bankman-Fried in connection with the Voyager issue.