The embattled terraform co-founder Do Kwon faces possibly at least one year jail term in Montenegro pending the time that the country will complete the extradition requests according to a March 29 Protos report.
An anonymous criminal defence lawyer discreetly informed Protos that conditions at Montenegro's jails and prisons are very horrible, stressing that things have not changed from what was reported in a 2020 human rights report by the U.S. State Department. 
The report further referred to a case in which prison officers were convicted for torturing and inflicting deadly horrendous harm on 11 inmates in 2015. Other horrific situations such as poor medical care and overcrowding were cited. 
It should be noted that the Council of Europe's Committee for the Prevention of Torture once remarked that prisoners were confined to overcrowded cells for approximately 23 hours a day. 
It was gathered that Do Kwon would remain in such terrible conditions until Montenegro finalised extradition requests, depending on the outcome of the allegation levelled against him for forging travel documents. 
Meanwhile, it is yet unknown if South Korea or the U.S. will be able to secure custody of Do Kwon through the extradition process. 
Do Kwon Moves from Frying Pan to Fire
Following prevailing realities in Do Kwon's case, it is apparent that his case is synonymous with moving from frying pan to fire. Recall that Do Kwon has been on the run from authorities throughout the world for his role in the collapse of the Terra ecosystem.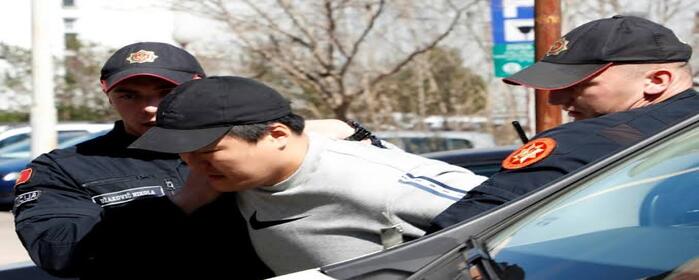 Initially, it was reported that he was hiding in Serbia and trying to secure a refugee in Dubai. While he has been able to conceal himself for months, South Korean prosecutors continued to freeze Do Kwon's assets. 
Local media earlier reported that $39.66 million worth of Do Kwon's cryptocurrency holdings across two different exchanges have been frozen by South Korean authorities. 
Meanwhile, it appears that the laws have eventually nabbed him following his arrest on March 24 in Montenegro. There are no mincing words that all eyes are focused on how Do Kwon will eventually be brought to justice.