Over time, payment giants like, VISA and Mastercard, have displayed a keen interest in exploring the crypto market. Their efforts of partnering up with crypto firms for numerous projects clearly highlights the interest. However, the crypto market is subject to great uncertainties amid increased regulatory crackdown by the SEC and other authorities.
Similarly, the crackdown is far from slowing down as a new firm becomes a target every day. Keeping the current scenario in mind, it was rumored that VISA might back off from all of its crypto plans. The change of plans was backed up by the collapse of FTX, and the problems created as a result. It was reported that VISA and Mastercard are halting their crypto partnership programs and strategies.
Furthermore, the collapse of renowned crypto firms clearly indicates that crypto still has a long way to go before it becomes a part of the traditional payments system. As per a report, a spokesperson from VISA said,
"Recent high-profile failures in the crypto sector are an important reminder that we have a long way to go before crypto becomes a part of mainstream payments and financial services."
However, VISA stepped in and clarified its stance on the rumors. The Head of crypto at VISA, Cuy Sheffield dismissed any such plans through a number of tweets. To further emphasize on VISA's crypto strategy, Sheffield stated,
1/ This story is inaccurate as it pertains to Visa, here's the reality 👇🏼https://t.co/oAEaj7MsX0

— Cuy Sheffield (@cuysheffield) February 28, 2023
"This is the time to build! Anyone building at the intersection of crypto and payments please reach out. We'd love to work with you!"
VISA is Keen on Joining the Crypto World
The firm stated that it has no plans of slowing down its crypto projects despite the brutal situation of the market. Although increased volatility and uncertainty in the crypto space has the industry against ropes, the payment giant believes that fiat backed currencies running on public blockchains have great potential. These have the power to play a significant role in the payment ecosystem.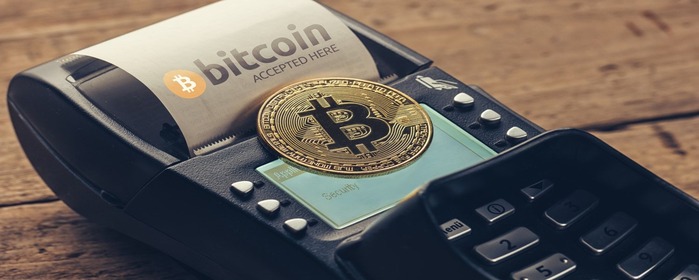 VISA has been working in the crypto ecosystem for a while now, but things have slowed down recently. Previously, the firm expressed plans to issue new cards to approximately 40 countries to boost a desire for a long-term global partnership. With the downfall of FTX, these plans were inevitably foiled.
Previously, VISA partnered with Binance in an effort to help issue crypto-fiat-linked payment cards. However, these cryptocurrency VISA debit cards have been available to the residents of the European Economic Area since 2020. Similarly, VISA filed for new trademark applications in October that signify plans for a potential crypto wallet and a metaverse product.
As of now, VISA remains committed to developing its core competencies in the Web3 infrastructure. At the same time, the firm is also keen on evaluating the blockchain protocols that drive the crypto development. However, no such update was given by Mastercard on its crypto stance.