The long-awaited transition of the Ethereum blockchain from proof-of-work to proof-of-stake has finally been achieved, and the third and final test environment network (testnet) merging is now complete.
Ethereum is now entering the final stages of preparations for the eagerly anticipated Merge event after Goerli successfully transitioned to a proof-of-stake (PoS) consensus mechanism on Wednesday evening.
Not long now! 🥁 Goerli is the final testnet merge before mainnet.

Follow along here https://t.co/68pgj0C6YM
And here https://t.co/FXXwJXJ9jW

See you on the other side! 🐼

— Nethermind (@nethermindeth) August 11, 2022
The merge is approaching
The final of three open testnets to do a "dress rehearsal" of the Merge was Goerli. When the Terminal Total Difficulty (TTD) reached 10,790,000, the network switched to proof-of-stake (PoS). That happened at about 1:45 UTC yesterday.
Following this, the project is getting closer to upgrading Ethereum's mainnet this year with the testnet merging – anticipated to take place toward the end of September.
The Ethereum community is more confident this year than ever before thanks to the two prior testnet Merge, Ropsten and Sepolia, which were both largely successful.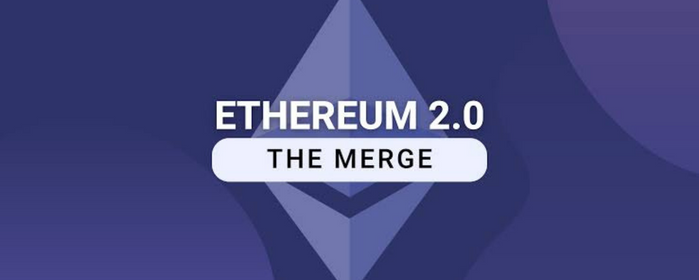 Since the network's introduction in 2015, The Merge has been Ethereum's major update. It will terminate the existing, energy-intensive ETH mining mechanism (PoW) and replace it with a PoS model, which is anticipated to increase the network's scalability and make it 99% more environmentally friendly.
As noted by the Ethereum Foundation, the Goerli Merge is the final opportunity for users to ensure that their PoS validators are configured correctly before the mainnet transition.
pandas on the screen! pic.twitter.com/0nYll6gImH

— Tim Beiko | timbeiko.eth 🐼 (@TimBeiko) August 11, 2022
ETH trading volume up by 80%
At the time of writing, ETH had gained 10% in the previous 24 hours on the strength of the anticipated Goerli merge. According to Coinmarketcap, the coin is currently trading at $1,893 and has a 19.9% market dominance. Notably, the trade volume increased to as much as $28.56 billion in the previous 24 hours, a rise of more than 80%.