Warner Bros. Pictures, the entertainment studio behind the drama television series Game of Thrones, has revealed plans to introduce a new NFT collection, marking the company's latest push into the web3.
Announcing Game of Thrones: @BuildYourRealm, a digital collectible experience inspired by one of the most immersive worlds in TV history, created in collaboration with @WarnerBrosNFT, @GameOfThrones, @daz3d, and @HBO. Coming soon…https://t.co/1XwaI0AhRw pic.twitter.com/9HlQGI8EKf

— Nifty's (@Niftys) November 2, 2022
The American film and entertainment corporation announced its intention to release an NFT collection titled "Game of Thrones: Build Your Realm" in a blog post that was published on November 2nd.
Warner Bros. has formed a partnership with Nifty's, an NFT platform that prides itself on being mindful of the environment.
Jeff Marsilio, CEO and co-founder of Nifty's, expressed his excitement about the company's new partnership with Warner Bros. Discovery Global Consumer Products. Together, the two companies want to continue to push the limits of innovation and imagination.
In addition, Daz 3D, who was the designer for DC's Bat Cowl NFT project, will work together on this endeavor. Fans of great fantasy series may now immerse themselves in the setting of such series digitally thanks to Build Your Realm.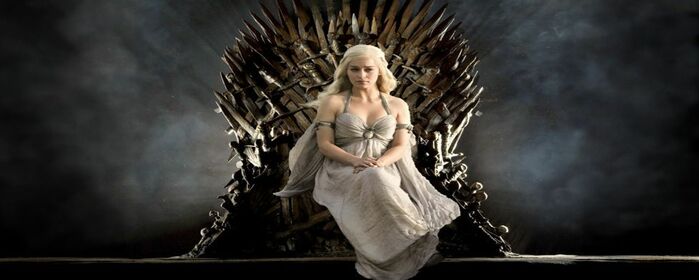 The Warner Brothers Discovery initiated this initiative, which they describe as "an experience like no other for the ultimate fan".
This coming winter will see the introduction of the Game of Thrones NFT collection, as stated in the release. Holders of the new collection will have the ability to build avatars based on the characters and the world of the popular television series.
Warner Dives Head-First Into Web3
Warner Bros. thinks that its investment in the NFT market, which has shown strong resilience since the pandemic and the recent crisis in the crypto market, would yield handsomely and assist the company in settling its existing debt of up to $53 billion.
Just recently, Warner Bros. and Eluvio launched its Web3-based Metaverse, which features NFTs of The Lord of the Rings: The Fellowship of the Ring in special collector's edition bundles. It was the very first time that a major studio has ever distributed a film as part of an NFT exclusively.
However, the collecting of NFTs by Warner Bros. comes at a time when the film production firm is in severe financial difficulties as a result of suffering losses of more than $3.4 billion during the third quarter of this year.