The cyber security expert known as Serpent has divulged the sneakiest crypto and non fungible token (NFT) scams that are presently being perpetrated on Twitter.
🚩🚩 CRYPTO RECOVERY SCAM 🚩🚩

I'm sure most of us have seen these bots in the reply of tweets containing certain keywords.

Simply put, they attempt to target people who have already been scammed, and claim they can recover the funds. pic.twitter.com/zURznAzkxP

— Serpent (@Serpent) August 21, 2022
Web3 Expert Reveals Crypto Scams on Twitter
The web3 security expert explained how con artists trick naïve cryptocurrency users by using fake websites, URLs, accounts, hacked verified accounts, phony projects, fake airdrops, and lots of malware.
In the wake of a recent wave of crypto phishing schemes and protocol intrusions, one of the most concerning techniques has emerged.
The Crypto Recovery Scam, as explained by Serpent, is a tactic that criminal actors undertake to take advantage of those who have just had assets stolen from them in a massive cyberattack.
According to Serpent, these con artists pose as blockchain developers in order to target users who have recently been the victims of a large-scale hack or exploit.
They then ask these users for payment in order to deploy a smart contract that can help them recover the funds that were fraudulently taken from them. They instead accept the fee and flee the scene.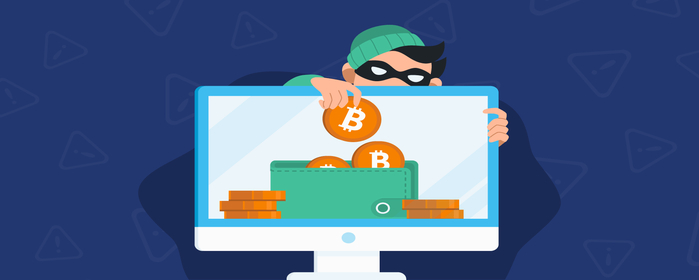 Another technique involves the use of Unicode Letters in order to make a phishing URL seem virtually identical to a legitimate one. This is accomplished by changing one of the letters in the URL with a Unicode lookalike.
Scammers adopt a different tactic in which they break into a verified Twitter account, after which the account is renamed and used to impersonate an influential person for the purpose of promoting bogus mints or airdrops.
Just a few days ago, new data from Chainalysis shows that the total income from cryptocurrency scams for 2022 is presently sitting at $1.6 billion, which is a decrease of 65% from where it was at the end of July of 2021.
According to Chainalysis, the apparent cause of the reduction seems to be tied to falling prices across a range of different currencies.