After conducting research on the cryptocurrency sector for a period of six months, various federal agencies have presented their findings and recommendations in a document titled "First-Ever Comprehensive Framework for Responsible Development of Digital Assets," which was published today by the White House.
According to the statement, which was released jointly by NEC Director Brian Deese and National Security Advisor Jake Sullivan, stated that the two of them are working together to lay the groundwork for a thoughtful, comprehensive approach to mitigating the acute risks associated with digital assets and—wherever proven—harnessing their benefits.
The fact sheet, which was released on the official website of the White House on September 16 and is comprised of the following seven sections: (1) Protecting Consumers, Investors, and Businesses; (2) Promoting Access to Safe, Affordable Financial Services; (3) Fostering Financial Stability; (4) Advancing Responsible Innovation; (5) Reinforcing Our Global Financial Leadership and Competitiveness; (6) Fighting Illicit Finance; and (7) Exploring a U.S. Central Bank Digital Currency.
In the statement, Brian Deese and Jake Sullivan claimed that the new rules are designed to position the country as a leader in governance of the digital assets ecosystem both domestically and internationally. This was said to be the goal of the guidelines.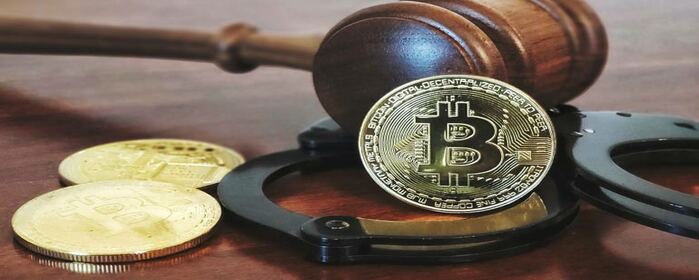 Highlights From The Framework
The White House has issued a call for the SEC and the CFTC to "aggressively pursue investigations and enforcement actions against illegal acts in the digital assets industry" in order to safeguard consumers and investors.
An interagency working group, including representatives from the National Economic Council, the National Security Council, and the Office of the Strategic and Policy Planning under the direction of the U.S. Treasury, will be established.
The United States Consolidated Drug Control Program (US-CBDCP) receives the final and maybe most crucial portion of the information sheet.
Security measures include making sure that exchanges and nonfungible token platforms are subject to the updated Bank Secrecy Act, anti-tip-off rules, and laws against unlicensed money transmission.
The Treasury will head an interagency working group that includes representatives from the Federal Reserve, the National Economic Council, the National Security Council, and the Office of the Secretary of Defense, and the Presidential Transition Team.