The Biden administration at the White House has stated that it is fully aware of the ongoing situation with Silvergate, and will continue to monitor reports. The press secretary, Karine Jean-Pierre, noted that Silvergate became a part of other firms that experienced significant issues in recent months. However, she didn't go into detail specifics of the firm as of now. She did point to statements from federal bank regulators. These statements were a warning of the risk cryptocurrencies impose on banks and other financial institutions.
Over time, banking regulators have come forward with a set of guidelines that define how banks should protect themselves against the risk of crypto. Jean-Pierre additionally talked about how Joe Biden repeatedly called upon the Congress to take action to protect Americans. It was also made clear that no contact would be made to Silvergate, just like other crypto-based firms. She said, 
"In recent weeks banking regulators have released guidelines on how banks should protect themselves from risks associated with crypto. As you know, this is a president that has repeatedly called on Congress to take action to protect everyday Americans from the risk posted by digital assets and he will continue to do so."
Crypto Firms Cut Ties with Silvergate
The Silvergate bank, popularly known as the crypto bank, established itself as a key banking partner with several crypto companies. Uncertainty regarding the bank's insolvency spread like fire in the industry at the beginning of March. The main catalyst of this uncertainty was the delay in the filing of the 10K reports by approximately 2 weeks. A 10K report is mandatory to be submitted as it provides an analysis of a firm's financial and business performance.
Similarly, the bank announced last week that it would bid farewell to its Silvergate Exchange Network. The SEN was a 24/7 settlement took that empowered customers to conduct transactions when traditional banking was unavailable.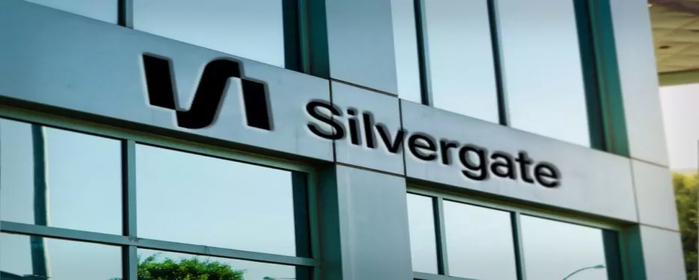 As a result of the uncertainty revolving around Silvergate, most crypto firms had no choice but to cut their ties. Coinbase announced in early March that it would terminate its partnership with the bank. Furthermore, a number of other crypto firms have distanced themselves from Silvergate. Some of these heavyweight firms include Circle, Paxos, Tether, and many more.
These issues eventually led to the decline in the bank's stock by a whopping 60% since March 1. At the same time, the market cap of all cryptos combined dropped by 5.5% to almost $1.072 trillion, as the market bled in the meantime. Many crypto enthusiasts believe that if Silvergate goes under the bus, it would result in an undying superiority complex for the regulators. The event would boost their confidence to go after more crypto projects. The role of SEC and other authorities have always remained controversial for the crypto space.