Following the recent Terra collapse, the most notorious hacker group in the world, Anonymous, released a YouTube video in which Do Kwon, the co-founder of Terraform Labs, received a direct warning.
The hacktivist claimed in this video that Terra's developer Do Kwon would be prosecuted for defrauding retail investors out of billions of dollars. The team was also certain that Kwon had committed numerous other crimes in addition to those that led to Terra's demise.
Anonymous is looking into Do Kwon's past acts
The hacker group said it would be looking into Do Kwon's actions since he entered the crypto-sphere to expose his alleged crimes. 
"Anonymous is looking into Do Kwon's entire history since he entered the crypto space to see what we can learn and bring to light," the video says.
Additionally, Anonymous claimed that it has come to light that he was withdrawing more than $80 million every month as Luna became successful. However, he denied the accusation in a roundabout way, but not exactly.
Do Kwon says he was "all in" on Luna and that he lost the majority of his money along with everyone else in the market. However, testimony provided by Terra Labs workers after SEC examinations reveals that he was withdrawing millions of dollars each month from the protocol.
According to Anonymous, if it was an error or an accident, it was okay because people make errors and businesses fail, but Terra's failure was due to real preparation because there is strong proof that Do Kwon had evil intentions from the beginning, they claimed.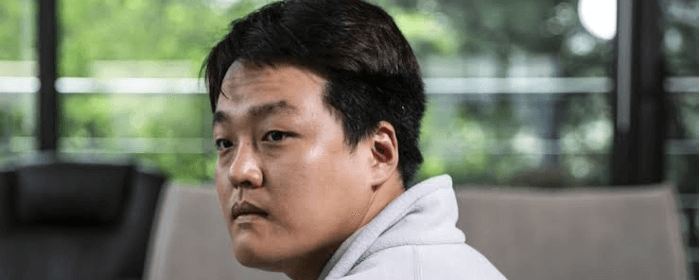 At the same time, they brought up the pompous occasions when Kwon disparaged and mocked rival projects as if they would always succeed.
Do Kwon linked to the failure of Basic Cash 
Additionally, Anonymous brought up the Basic Cash algorithmic stablecoin project that Do Kwon took over before Terra. After barely a few months since its debut, this project was abandoned.
According to the hacktivist, Basic Cash failed as a result of regulatory issues, and investors lost money. Because he used the fictitious identity "Rick Sanchez," which was borrowed from the hit animated series "Rick and Morty," he was never held accountable.
The hacktivist team is now one of many organizations investigating Do Kwon's prior actions.
"Do Kwon, if you are listening, sadly, there's nothing that can be done to reverse the damage you have done. At this point, the only thing we can do is to hold you accountable and ensure that you are brought to justice as soon as possible, expect us," the last part of the video says.