The conflict between Russia and Ukraine has become the most-hyped topic in the international sphere. The Russian invasion has been criticized and condemned by several global leaders and organizations. The Western world has joined hands with the US to impose sanctions on Russia over its controversial actions. President Biden has been actively pursuing these sanctions lately.
These sanctions inflicted a major threat to Russia's economy. The Russian finance industry along with the stock market crashed significantly. In light of these sanctions, the Russian rouble also struggled majorly against the US Dollar.
However, experts identified some potential gaps in the imposed sanctions. These gaps were pointed out and highlighted in front of authorities. In response, US Treasury Secretary Janet Yellen said that the government will add more measures so the sanctions continue to impact Russia severely.
The impact of financial sanctions on Russia
Financial experts and authorities believe that the sanctions are hurting the Russian central bank, commercial banks, and the wealthy elite. All of this is evident through a sharp fall in rouble's worth, as Russia is being economically isolated. The US Government realizes that there can be potential leakages and gaps in the sanctions. Therefore, it is collaborating with its European allies to come up with further steps.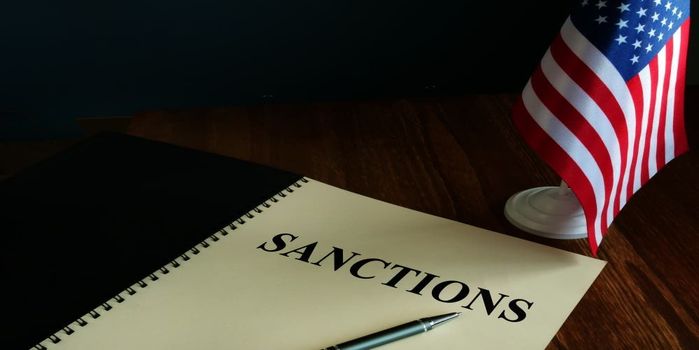 It has been estimated that current sanctions have put a halt to 80% of assets of the Russian banking sector. Moreover, the Russian currency has lost about a third of its value. The rouble recorded a low of 110 against the US Dollar. Even though Russia calls its invasion a special operation, the international community is not buying any of it.
There is a belief that Russians are finding solace in cryptocurrencies, like Bitcoin and Ethereum. However, Washington is also eyeing possibilities of imposing Bitcoin sanctions to pressurize Putin. The US along with the assistance of Switzerland is looking to take heavy measures to limit Russia's access to digital assets.
However, this is not as simple as it may sound. Cryptocurrencies are decentralized and they go beyond borders. This is why we have observed a rise in crypto adoption and transactions in Russia as well as in Ukraine since the start of the war.
At the same time, several crypto exchanges have also denied the Ukrainian request of banning Russian users. These exchanges believe that a move of this nature contradicts the primary concept of cryptocurrencies. Russia knows its way around sanctions. Its political class has faced several sanctions over the years. Therefore, these crypto-sanctions might not hold much significance.