On Sunday, the Twitter account of the non-fungible token (NFT) artist Mike Winkelmann, also known as Beeple, was momentarily hijacked and used to promote a phishing scheme that stole over $72,000 from victims' Ether wallets.
Phishing Criminals Steal $71,000 From People
Mike Winkelmann's Twitter account, also known as BEEPLE, was hacked today to promote a cryptocurrency fraud. His account had been hacked in order to publish a bogus link to a webpage for cooperation with fashion icon Louis Vuitton. Stay cautious out there, anything too good to be true is a f***ing scam, the artist tweeted upon regaining control of his account.
ugh we'll that was fun way to wake up. 😫

Twitter was hacked but we have control now. Huge thanks to @garyvee 'a team for quick help!!!! 🙏🙏🙏

— beeple (@beeple) May 22, 2022
The Twitter account was compromised to broadcast a phishing link to steal money, according to Harry.ETH, a MetaMask/MyCrypto security researcher. The victims seemed to have lost 35 ETH, worth around $71,000. The compromised account included a phishing link to a fraudulent website posing as a raffle for Beeple's cooperation with Louis Vuitton.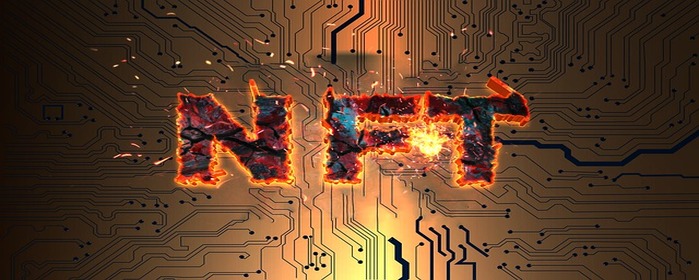 The tweet was faked to fool people into thinking it was Beeple. It stated that they'd been working on this with LV behind the scenes for a long time. 1000 one-of-a-kind items. Below is the official raffle. The phishing link was also included in the tweet but has now been removed. Following the hacking event, many notable NFT figures issued tweets alerting people about the phishing fraud.
When visitors are directed to the phishing website and attach their wallets to it, the move initiates a mint, which then sends 1 ETH. But the phishing website was not intended to drain your bank account, as is usual with other NFT scammers. Unfortunately, several NFT enthusiasts and admirers of Beeple were unaware that the digital artist's Twitter account had been compromised, and they were duped into falling into the trap and losing their money.
In early 2021, Winkelmann led the public push of NFTs with the sale of his virtual artwork Everydays: The First 5000 Days at Christie's auction house for $69 million. In recent months, a number of attacks have targeted the Twitter accounts of public figures and organizations, as well as the University of the Philippines, mostly to push phishing links that steal bitcoins or NFTs from victims.