As the exchange expands its activities across Europe and the world, Moon Tech Spain, S.L., a subsidiary of Binance in Spain, has acquired a crucial regulatory licence in the country that will enable the platform to provide its services and digital assets trading facilities to customers in the region.
According to a blog post on the subject, the application procedure began on January 28 and ended on July 7, with the registration being granted.
The upshot is that the exchange is now permitted to offer fiat currency exchange to digital assets and wallet custody services while adhering to local laws against money laundering and countering terrorism funding.
#Binance secures Virtual Asset Service Provider registration in Spain 🇪🇸

"This registration will allow Binance to offer crypto asset exchange and custody services in Spain in compliance with the requirements of its central bank's AML/CTF rules."https://t.co/FPWFndDN4p

— CZ 🔶 Binance (@cz_binance) July 8, 2022
The progress in Spain, according to Binance CEO Changpeng Zhao, is the consequence of their efforts to make their platform centred on user protection. He noted that:
"Effective regulation is essential for the widespread adoption of cryptocurrencies. We have invested significantly in compliance and introduced AMLD 5 and 6 compliant tools and policies to ensure that our platform remains the safest and most trustworthy in the industry."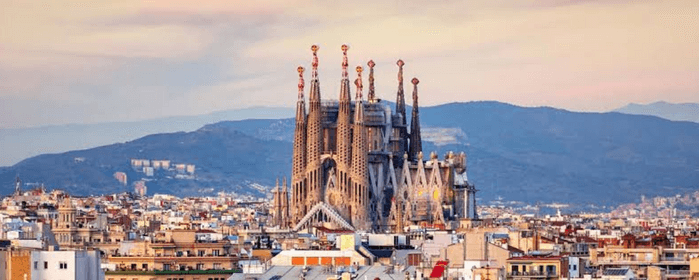 For VASPs providing custody services for digital wallets as well as exchange services for euros or other currencies for cryptocurrency assets, the Bank of Spain supervises and verifies compliance with AML and CTF regulations. The Bank of Spain additionally confirms that the local company and its directors adhere to the standards for business and professional honorability.
In response to the development, Quim Giralt, Director of Binance Spain, stated that the firm will greatly increase its staff and activities in Spain as a result of this registration in order to make its services more widely available.
"Over the coming years, we will be hiring local talent to serve the Spanish-speaking market and helping to grow the local crypto ecosystem," he noted.
Binance seeks to expand worldwide
The Spanish licence follows recent successful registrations in France and Italy, which the company suggested is a testament to its robust AML and CTF controls.
In May, Binance Exchange obtained legal status as a Digital Asset Service Provider (DASP) in France, granting it the ability to act as a custodian of digital assets, facilitate the purchase, sale, and exchange of such assets, and operate a trading platform for them.
In a recent meeting, the CEO of Binance urged President Ouattara and the Côte d'Ivoire's government to promote the inclusion of cryptocurrency trading in the nation's commercial exchanges.
Additionally, the company has agreed to a Memorandum of Understanding (MOU) with the Securities and Exchange Regulator of Cambodia (SERC) to promote the country's digital asset enterprises and work toward creating an appropriate legal framework for the local market.