Last week, Goldman Sachs announced its first-ever loan facility backed by Bitcoin, reflecting the growing institutional acceptance of the world's largest digital currency. 
According to Bloomberg, Coinbase, a well-known cryptocurrency exchange, has partnered with Goldman Sachs in the bank's first bitcoin-backed loan.
As noted by Brett Tejpaul, the head of Coinbase Institutional, the collaboration with Goldman is a first step toward recognizing cryptocurrency as collateral, which improves the relationship between the traditional finance and crypto sectors. 
Coinbase had $566.5 million in crypto as of December 31, 2021, including up to $180 million in Bitcoin, according to the company's annual report,
While bitcoin-backed loans are not entirely new, they are noteworthy in terms of established finance organizations such as Goldman Sachs.
A spokeswoman for the financial institution explained to the publication that the secured lending facility lent cash collateralized by bitcoin that is owned by the exchange. She further noted that the deal was interesting to Goldman Sachs because of its existing structure and 24-hour risk management offered to its clients.
Goldman Sachs has been increasingly friendly to cryptocurrency, even though the CEO once denied that the bank never planned to open crypto-related operations in 2019. 
The bank's homepage included cryptocurrency, the metaverse, and digitalization in March of this year. It's also interesting in the metaverse, which it estimates to be worth $8 trillion in total.
In January, Goldman Sachs predicted that bitcoin's price would hit $100,000. "Bitcoin may have applications beyond simply being a store of value,'' said the bank's analyst, adding that digital asset markets are far larger than bitcoin.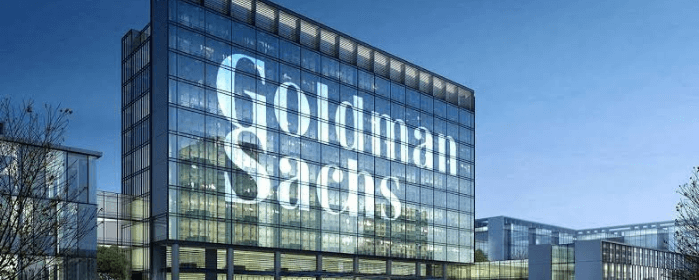 The customary terms associated with these loans, according to Matthew Ballensweig, managing director and co-head of trading and lending at cryptocurrency exchange Genesis, typically see borrowers post bitcoin at a loan-to-value ratio of 40 percent to 60 percent.
Bitcoin is increasingly Adopted By Financial Institutions
Loans backed by bitcoin are becoming increasingly common. Microstrategy, a Nasdaq-listed software company, recently received a $205 million loan from Silvergate Bank, which was secured with the company's bitcoin assets. The financing was used by Microstrategy to buy more bitcoin for its corporate treasury.
We are seeing lenders looking to use Bitcoin as collateral for mortgages, according to Tacen CEO Jae Yang, which makes sense because, as many have said, Bitcoin is both digital gold and pristine digital collateral. 
MicroStrategy's Michael Saylor has been utilizing Bitcoin in this fashion for well over a year. Many more are following in his footsteps. For Goldman, this will be a significant market.
Arca, a cryptocurrency-focused institutional financial services firm, released a report on the topic, saying;
"These types of bilateral agreements are rarely done in a vacuum; It is far more likely that Goldman is seeing a lot of demand for this type of transaction and is just testing the waters before making a bigger splash."