The price of bitcoin dropped to below $22,000 on Friday, its lowest level in more than three weeks, as a result of an unexpected crypto sell-off some hours ago.
A report claims that Bitcoin miners profited from the most recent increase in the price of the cryptocurrency.
It happened shortly after the world's largest digital coin surpassed $25,000 for the first time since June as a result of an increase in U.S. stocks.
Miners took advantage of the price increase
According to a chart shared by Twitter user Ali Martinez, over the last two weeks, miners have sold 5,925 Bitcoin for a total of close to $142 million.
#Bitcoin miners appear to have taken advantage of the recent upswing to book profits. Data shows that miners sold 5,925 $BTC in the last two weeks, worth roughly $142 million. pic.twitter.com/slcO7SstOZ

— Ali Martinez (@ali_charts) August 19, 2022
The recent upswing appears to have been used by Bitcoin miners to book profits, according to Ali Martinez.
This demonstrates that aggregate miners took advantage of the opportunity to take some liquidity after the recent price increase, perhaps to strengthen their balance sheets and reduce risk.
After a brief decline, miner stress appears to be returning. After reaching a peak in June, this slightly decreased as BTC prices fell below $20,000.
Cryptocurrencies continue to experience a severe sell-off as markets around the world decline as a result of growing monetary policy uncertainty.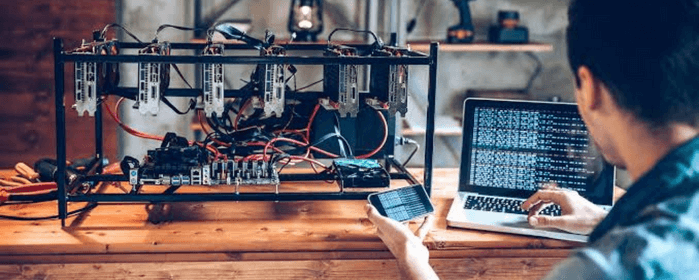 Furthermore, a report indicates that there has been a net outflow of -300,000 BTC from long-term Bitcoin holders and exchanges – weak hands – in favor of short-term holders since LUNA's collapse in May.
The leading cryptocurrency is currently trading at $21,518 after declining by 9.5% over the past seven days, according to data from coinmarketcap. The price of Bitcoin fell as much as 9%, reaching its lowest point since late July.
Popular cryptocurrencies, including XRP, Cardano, Dogecoin, and Polkadot, are also in the red. Ethereum, the second-largest cryptocurrency, is currently trading at about $1,700, down by 9% from yesterday.
Data from Coinglass shows that over the course of 24 hours, positions in cryptocurrencies worth $552.79 million were liquidated, with Bitcoin making up $203 million of that total.