Popular cryptocurrency exchange Blockchain.com is the most recent cryptocurrency firm to receive approval from Singapore's MAS to offer Digital Payment Token services in the country.
According to the official report, this preliminary approval permits Blockchain.com to serve Singaporean institutional and high-net-worth investors, project team members and operators in the crypto ecosystem.
https://t.co/0DZyULb31t has secured in-principle regulatory approval in Singapore to offer Digital Payment Token services to institutional and HNW investors, project teams and operators in the crypto ecosystem.

⬇️Read more on our blog ⬇️https://t.co/m5Hg7jLZlr

— Blockchain.com (@blockchain) October 12, 2022
Blockchain.com Keeps Up With Coinbase
This development comes soon after the American-based, multinational cryptocurrency giant Coinbase announced that the Monetary Authority of Singapore (MAS) has granted the company preliminary approval to apply for a Digital Payment Terminal (DPT) license to conduct business in Singapore.
Blockchain.com, which is backed by investors like Lightspeed Venture Partners, will become the 18th crypto corporation to conduct business in Singapore, out of over 180 that have sought a payments license since 2020.
Singapore has been a prominent Asian centre in past years as a result of its crypto-friendly approach, which has assisted the financial hub in attracting digital asset service-related firms from China, India, and other countries around the world.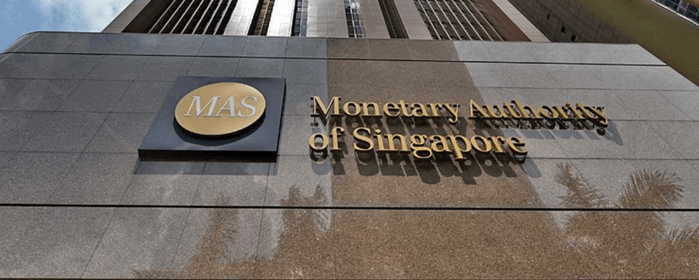 However, the London-based cryptocurrency firm claims that Singapore is a desirable city-state to invest in for the growth of its institutional clients and workforce since it boasts Southeast Asia's most developed economy.
If officially approved, Blockchain.com would follow in the footsteps of businesses such as finance firm Digital Treasures Center (DTC), cryptocurrency exchange Sparrow Tech Private, Triple-A, BHOP Consulting, and many others that have already obtained licenses for providing digital payment token services.
"Advocates of Thoughtful Regulation"
According to Blockchain.com CEO and Co-Founder Peter Smith;
"Blockchain.com commends the Monetary Authority of Singapore on its transparent regulatory process that prioritizes crypto industry oversight while allowing innovation to thrive."
Alongside this approval, Blockchain.com promises to continue growing its Singapore office and broaden its institutional client roster, as well as remain "advocates of thoughtful regulation" and stay committed to acquiring registrations and licenses in all jurisdictions in which they offer their digital assets services.
Many nations have made it mandatory for crypto firms to secure the necessary licenses before performing their services in their territories, as they see the need to provide a thorough legal framework for the trillion-dollar crypto sector.
However, multiple incidents have occurred this year that have caused the crypto market to continually bleed. The collapse of the cryptocurrencies Luna and TerraUSD this year, as well as a regular stream of cybercrimes, have particularly affected players in the crypto space–who have seen the value of their assets decline.