French police have accused five people yesterday Wednesday on suspicion of unlawfully acquiring popular Bored Ape NFTs via a phishing scam, the total worth of which is estimated at 2.5 million US dollars.
The allegations against the five young adults accused of the theft include fraud perpetrated as part of a criminal group, concealing fraud, and criminal association, according to an October 12 report from Agencie France Presse (AFP) cited by France-based cable channel BFM TV.
According to the same source, French prosecutors suspect the gang fraudulently obtained ownership of the non-fungible tokens (NFTs) between late 2021 and early 2022, including many of the most well-known and valuable Bored Apes.
The Paris prosecutor's office said it opened an investigation on August 23 into these NFT thefts, entrusted to the Central Office for the Fight against Crime Related to Information and Communication Technologies (OCLCTIC).
The French Police Used Crypto Sleuth ZachXBT Research
According to Christophe Durand, the deputy head of this organization, the inquiry began "at the end of 2021 on the initiative" by following the internet investigations carried out by a self-proclaimed on-chain detective, ZachXBT, into these alleged crimes.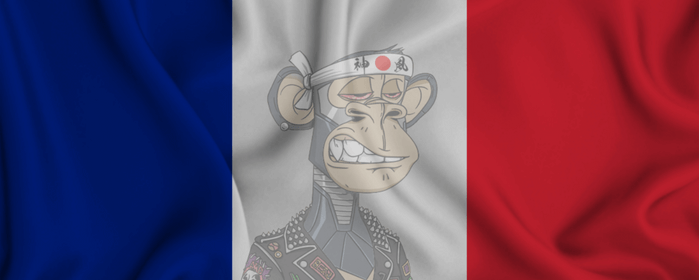 The crypto sleuth looked into "the annoyances of the community of owners of the limited series of Bored Ape Yacht Club monkeys", according to Mr Durand.
Update: Am very pleased to shared that both Mathys and Camille were prosecuted in France as of today.

Will attach the press release and my article below. https://t.co/Ed5uFnqLAN pic.twitter.com/BNRAaKiJ3i

— ZachXBT (@zachxbt) October 12, 2022
ZachXBT published an article on August 9th, 2022, detailing the findings of his research and describing how two French phishing fraudsters–whom he now calls Mathys and Camille on Twitter–scammed victims of NFTs totaling millions of dollars.
Dilly Dilly was one of the victims. He lost his Bored Ape Yacht Club (BAYC) #237 after clicking on a link sent by a "verified member" of the BAYC Discord and authorizing a transaction on a website where he was led to believe he would see an animated representation of his BAYC.
"Unfortunately, Dilly Dilly fell victim to a phishing scam: once he approved the transaction, his BAYC was moved out of his wallet and into the hands of a scammer," the cyber sleuth's report says.
According to Mr Durand, of the five people charged, two are being kept in pre-trial custody and are suspected of being ringleaders, having created the website and the marketing, while the other three are considered having handled the advertising and the money laundering activities.