According to a press statement sent to PYMNTS on Thursday, cryptocurrency trading site Crypto.com has released an in-app purchase function on Google Pay that allows users to effortlessly acquire cryptocurrencies.
CryptoCom launches Google Pay crypto purchases
When it comes to purchasing cryptocurrencies, users of Android devices now have the option to utilize Google Pay as a payment method thanks to the global cryptocurrency wallet and exchange network Crypto.com.
It is anticipated that over 100 million people use Google Pay, all of whom might potentially take advantage of the most recent payment gateway to cryptocurrency marketplaces.
Users of the Crypto.com app who have previously established a connection between their Google Pay accounts and a credit or debit card will have the ability to choose it as a payment option once the integration becomes fully operational the following week.  The exchange now includes over 250 different cryptocurrencies, making them available to around 50 million consumers all over the globe.
Over the course of the last two years, there has been a marked acceleration in the process by which major payment systems are being incorporated into bitcoin wallet and exchange platforms.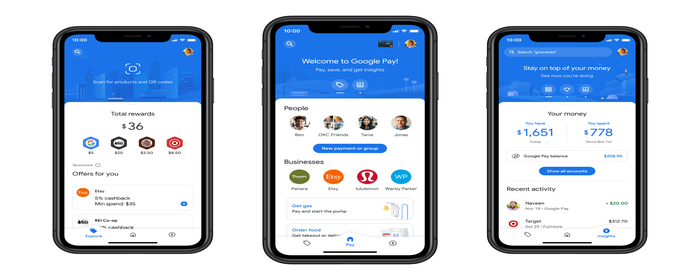 When Google Pay appointed Arnold Goldberg, a former executive at PayPal, to head up its payments business in January 2022, the company made clear its intention to further explore the cryptocurrency industry. CryptoCom Pay was made available to Shopify merchants in May when the company extended its offerings. This gave consumers the ability to pay for things using more than 20 different cryptocurrencies and tokens.
In related developments, At the beginning of this week, Crypto.com made the announcement that it had received regulatory permission from Italy's Organismo Agenti e Mediatori, which would enable the company to sell its goods and services across the nation. This clearance comes after approvals of a similar kind were granted in Greece, Singapore, and Dubai.