The Euro and the US dollar have hit parity for the first time in 20 years, indicating that the two currencies are equal in value.
Euro Now Equivalent To Dollar
On Tuesday, the euro reached $1, representing a loss of around 12 percent since the beginning of the year. As a result of Russia's invasion of Ukraine, many people are concerned that the continent could experience a recession. This concern is being fuelled by rising prices as well as uncertainty over the availability of oil.
Before the conflict, the European Union got almost 40 percent of its gas via Russian pipelines. Currently, the EU is making an effort to lessen its reliance on oil and gas imported from Russia.
At the same time, Russia has reduced the amount of gas it sends to a number of nations in the European Union, and only recently, it reduced the amount of gas flowing via the Nord Stream pipeline that goes to Germany by sixty percent.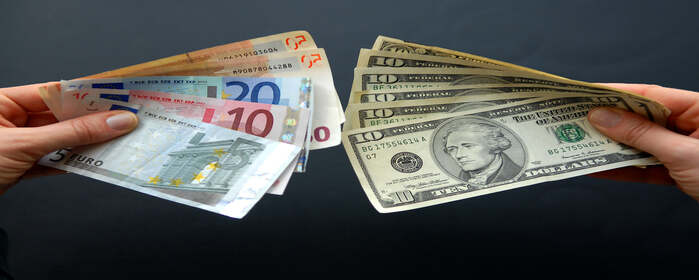 Now that vital component of Europe's gas import infrastructure has been taken down for the maintenance work that is expected to take place over the next ten days. The German authorities are concerned that it may never be switched back on again.
Due to the fact that the energy crisis coincides with an economic downturn, concerns have been raised about the ability of the European Central Bank to sufficiently tighten monetary policy in order to bring down inflation.
Because the inflation rate in the eurozone is now at 8.6 percent, the European Central Bank (ECB) has indicated that it will raise interest rates this month for the first time since 2011.
While the Fed and other central banks continue to raise interest rates, the euro will be under pressure, causing investors to seek refuge in the US dollar. 
If both Europe and the United States fall into a worse recession in Q3 as the Fed continues to raise interest rates, the euro might fall below the US dollar in a range of $0.95 to $0.97, according to Saravelos.