The SEC turned down Grayscale's attempt to convert its Grayscale Bitcoin Trust into an exchange-traded fund (ETF) earlier on Wednesday. After learning that the SEC had rejected this application, the corporation expressed its extreme displeasure and disagreement and pursued legal action against the commission.
The company stated in an official response regarding the situation that changing GBTC to a spot Bitcoin ETF would have pushed the largest Bitcoin fund in the world closer to the U.S. regulatory perimeter and given American investors access to Bitcoin under the well-known security of an ETF wrapper.
The proposed ETF did not adhere to the practices intended to stop fraudulent and manipulative actions, safeguard investors, and serve the public interest, according to a statement from the regulator.
Grayscale sues the SEC
The company stated that it is in the best interests of GBTC and their investors to take this case to the courts due to the SEC's arbitrary and capricious actions and discriminatory treatment of issuers.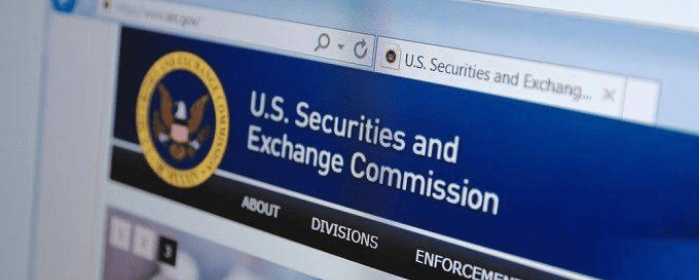 Through its Senior Legal Strategist and former U.S. Solicitor General Donald B. Verrilli, Jr., Grayscale has sought the US Court of Appeals for the District of Columbia Circuit to examine the SEC's decision in order to dispute it, serving as the first step in the lawsuit process.
The SEC's inconsistent treatment of this class of investment vehicle is another issue with which the corporation expresses its displeasure. They said that the SEC is failing to treat Bitcoin investment vehicles consistently as seen by its approval of multiple Bitcoin futures ETFs while rejecting GBTC's application to convert to a spot ETF.
"If regulators are comfortable with ETFs that hold derivatives of a given asset, they should logically be comfortable with ETFs that hold that same asset," The company said.
In a letter to the SEC, the creator of the VIX, Robert Whaley, expressed his support for the Grayscale ETF, arguing that since the Commission had previously approved Bitcoin ETFs based on futures markets, it must follow that the Commission is implicitly at ease with spot-based Bitcoin ETPs like GBTC.
However, Grayscale further reaffirmed its commitment to converting GBTC to a spot Bitcoin ETF, and it will never relent from this commitment. Grayscale also expressed full confidence in their legal team and their compelling, logical legal arguments, and they did not take the decision to pursue litigation lightly.