Rumours are circulating on social media that Three Arrows Capital (3AC), a Singapore-based crypto hedge fund manager, may be insolvent.
Three Arrows, also known as 3ac, was reportedly liquidated by cryptocurrency lending firms and is presently refunding lenders and other counterparties.
Su Zhu and Kyle Davies, the company's founders, have been among the most outspoken people involved in the crypto markets in recent years, betting on non-fungible tokens (NFTs), decentralised finance (DeFi) applications, layer-1 tokens, and cryptocurrency businesses.
The company is widely regarded as a major cryptocurrency player, and on June 9, it announced a $20 million capital raise in the DEX platform Orderly Network and a $2.5 million capital injection in data analytics firm Laevitas as its lead investor.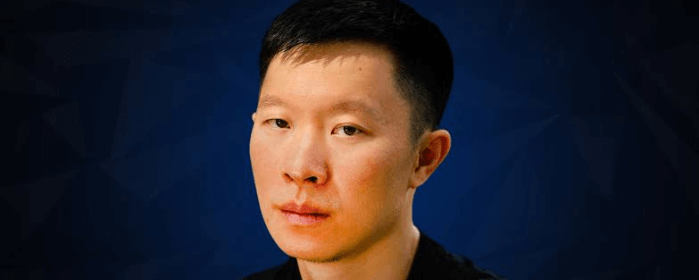 More downtrend in Ethereum may liquidate the company
On-chain analysis revealed that 3AC had removed on-deposit stETH from DeFi protocol Aave on Tuesday, sparking rumours. The funds were sold in several exchanges totalling around $40 million, according to a report.
The company's wallet has been aggressively paying back AAVE debt against its 223k ETH / $264mm position to avoid liquidation, according to OnChainWizard on Twitter, adding that the company will liquidate if Ethereum moves by 11% downward.
This wallet (tagged as 3AC on Nansen) has been aggressively paying back AAVE debt against its 223k ETH / $264mm position to avoid liquidation. With $198mm in borrowings against it, @ a 85% liq threshold, a -11% move in ETH to $1,042 liqudates ithttps://t.co/y7yJJ0NlMc pic.twitter.com/2S55Rzl9Xc

— Onchain Wizard (@OnChainWizard) June 15, 2022
Staked Ether, or stETH, is Ethereum that has been locked into the Beacon Chain staking contract and cannot be withdrawn until the mainnet Merge is completed. On DeFi platforms, stETH is used as collateral to borrow more ETH. To put it another way, it's a quick solution that allows tokens locked in the Beacon Chain staking contract to be released.
The fund's manager and co-founder, Zhu Su, stated that they are working with the appropriate parties and are fully committed to resolving the situation in the midst of panic from investors.
We are in the process of communicating with relevant parties and fully committed to working this out

— Zhu Su 🔺 (@zhusu) June 15, 2022
At the time of writing, Ethereum is trading at $1,111, down 7.07 percent and showing no signs of recovery.