Everyone is aware of Jim Cramer's love-hate relationship with cryptocurrencies, and it's a complicated one. Only a few days ago, he was recommending that individuals dump whatever cryptocurrency holdings they have. And now he is claiming that three of the most widely used cryptocurrencies in the world are all "cons."
Jim: "XRP, Solana, & Dogecoin…those are all cons" pic.twitter.com/UF64b1DRsk

— Inverse Cramer ETF (Not Jim Cramer) (@CramerTracker) December 8, 2022
Jim Cramer is a well-known television personality in the United States who now hosts the program "Mad Money" on CNBC.
He has made it clear that he does not approve of cryptocurrencies in general, but XRP in particular, and he has lately labeled that asset, along with SOL and DOGE, as phony.
He said: "This thing or these different prices, like we put up XRP, Solana, and Dogecoin. Those are all I believe cons. Why don't we put up like a bunch of stocks that are valued at the same size."
Cramer has said on many occasions that the prices of XRP, the smart contract platform Cardano (ADA), the memecoin Dogecoin (DOGE), and the blockchain scaling solution Polygon (MATIC) might all drop considerably more, potentially to the point where they are worthless.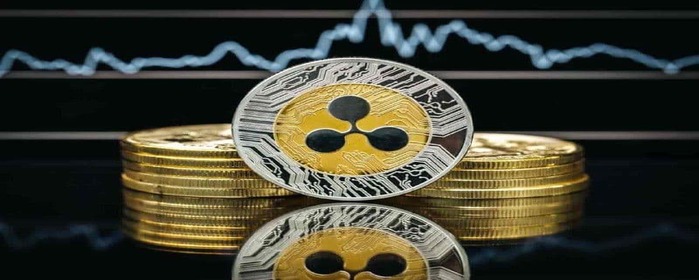 Jim Cramer also views Tether, the largest stablecoin (USDT), with skepticism. According to him, which is supposed to be "more or less pegged to the dollar," it nevertheless has a market valuation of $65 billion.
He added that there is still a whole industry dedicated to promoting cryptocurrencies and doing everything in its power to keep all of these things in the air. This is similar to what happened with underperforming stocks during the dot-com bubble, says Cramer.
Jim Cramer on FTX Crash
Cramer's hostility toward cryptocurrencies has been amplified as a result of the recent crash of FTX, which took place last month.
He started by pointing to the FTX meltdown and remarks from Kevin O'Leary's appearance on a recent edition of Squawk Box when he was asked what he would want to cover on the CNBC Investing Club show.
The multi-millionaire asserts that the failure of FTX has nothing to do with blockchain, an innovation that he thinks is fantastic and a wonderful invention.