A Hong-Kong based blockchain company, Animoca Brands has entered into a joint venture with Planet Hollywood Group, to create the largest metaverse community for movie lovers.
The purpose of this initiative is to build the largest online community for movie lovers and creators to interact and take part in an awe-inspiring Hollywood experience, with the ability to reach more supporters and fans globally.
Within this newly-created Web3 metaverse, sharing and collection of digital collectibles, movie clips, music videos and other forms of non-fungible tokens (NFTs) will be made available. Additionally, some of Planet Hollywood's most iconic physical assets will be available too.
This metaverse-based Hollywood will allow users to interact and explore the marketplace, attend events virtually and experience lots of exciting moments, while also having the chance to earn in the process. This ecosystem will be fully powered by blockchain technology and the native utility token of MetaHollywood.
The words of those in charge
Planet Hollywood founder, Robert Earl said in a statement;
"I am thrilled to partner with Animoca Brands as we launch Planet Hollywood into the metaverse. The universal appeal of the film, along with our unprecedented collection of iconic memorabilia, make the possibilities limitless." He added, "Through MetaHollywood, we will offer utility and functionality that is unrivaled in this burgeoning sector, and I cannot wait to see what our users create using the power of their imagination."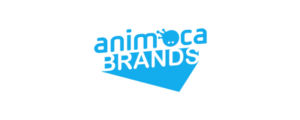 Assets like movies, music videos, photographs, film posters, memorabilia, digital collectibles, etc will be available for users as NFTs. However, the collection will include more than 60,000 iconic Planet Hollywood collectibles encompassing all popular movie genres, providing the community with many benefits and offers.
The co-founder and executive chairman of Animoca Brands said;
"NFTs are an excellent form of storing culture, and Planet Hollywood owns some of the most fascinating moments in human pop culture. We are very excited to partner with Robert Earl and Planet Hollywood to bring this iconic brand into the rapidly growing world of Web3. The MetaHollywood joint venture will create tremendous opportunities by leveraging Planet Hollywood's vast network of celebrities and IPs and combining them with our industry expertise and our broad portfolio of products and companies."
Animoca Brands has several subsidiaries, including Quidd, GAMEE, nWay, The SandBox, Grease Monkey Games, Eden Games, and so on. This brand has a massive portfolio of more than 170 investments in companies and projects related to NFTs, which are contributing to the creation of an open metaverse that will be accessible and useful for everyone.