Climate Replay, a group of developers from the Mojang Group, the creators of the popular Minecraft game series, published a proposal over the weekend for the appropriate integration of non-fungible tokens (NFTs) and other digital assets into games.
These developers have become the latest industry experts to speak out in support of the gaming community's ability to withstand NFTs and in-game crypto. A research report accompanied the post, revealing that roughly 70% of gamers are opposed to NFTs and crypto. This report was first published in January of this year.
Although they believe that NFTs and Crypto are rapidly gaining traction in the gaming sector, not everyone is on board with the concept. Furthermore, they appear to regard non-fungible tokens and any kind of crypto added to traditional video games as tools for exploiting players' trust.
"People can make all of the side arguments they want about giving people jobs and the things they say are positives. But in the end, it's never about players. It's never really been about helping people. It's always been about making as much money as possible," they stated.
 "As such, in collaboration with developers and studios around the games industry, we have put together a pledge for studios and publishers to sign on to that covers what we consider to be the most problematic aspects of NFTs and digital ownership that must be avoided if the gaming industry is to work towards a sustainable, socially responsible, equitable future for all," the post further stated.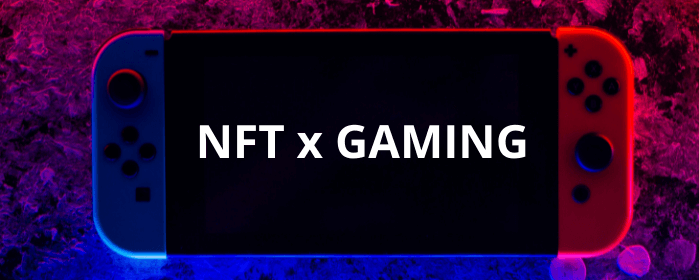 They did, however, request that game studio and publishers sign a set of pledges to ensure that any implementation of digital ownership, whether through NFTs or otherwise, provides meaningful value to players, does not embrace artificial scarcity to generate speculative value, and does not rely on unregulated, volatile cryptocurrency, among other things.
Why is this Proposal termed a Failure?
NFTs and in-game crypto earnings are set to be implemented by some of the world's most popular gaming businesses. Square Enix Holding Co., Sega, and Konami Holdings Corp. have all expressed interest in using non-fungible tokens and blockchain technology in their games, citing the potential for profit in an industry that has traditionally struggled to make money from the items it produces.
Thousands of developers around the world are advocating for a decentralized future in which players may buy, sell, and trade objects such as swords and weapons within a game. The majority of these developers see this as a means to generate revenues, while others see it as the most effective way to service their consumers, and still, others see it from both angles.
With a large number of individuals, both developers and users, keeping an eye on the benefits that NFTs can provide to all gaming industry participants, the Minecraft developers' idea is unlikely to be effective in any way.