Yesterday, Chipotle Mexican Grill, a fast-casual restaurant with headquarters in the US, made the announcement that a new interactive game named "Buy The Dip" would be released.

Through July 31, National Avocado Day, the game will distribute more than $200,000 in free cryptocurrency as well as promotional codes for 1-cent guacamole and 1-cent queso Blanco.
By participating in the interactive "Buy The Dip" game, fans will have the opportunity to win free popular cryptocurrency tokens including Bitcoin, Ethereum, Avalanche, Solana, or Dogecoin.
How to Play the Game
The "Buy The Dip" game became available to users on their official website yesterday at 10 a.m. PT. Through Sunday, July 31, the game will be accessible from 10 a.m. to 6 p.m. PT each day.
Players must sign into their Chipotle Rewards account or set up a new Chipotle Rewards account after clicking "Play Buy The Dip" on the game's website.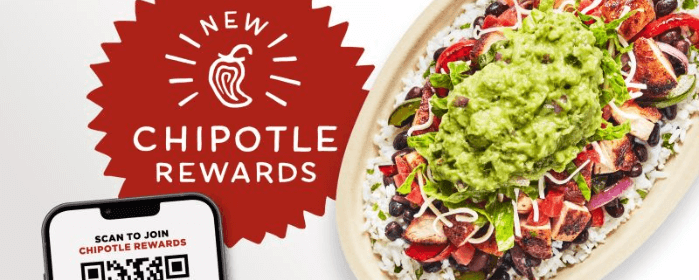 The "How To Play" screen, which offers guidelines for the "Buy The Dip" game, will then appear for players, and they can start playing by selecting "Play Now," and then pressing "START" to start moving the cryptocurrency line chart.
After that, the participants must click "BUY THE DIP" to be eligible to win free cryptocurrency tokens, 1-cent guacamole, or 1-cent Queso Blanco.
When a prize is won, the player has 15 seconds to "CLAIM" it or "SWAP" it for another shot at a prize. However, players can click "TRY AGAIN" for another chance if they don't win a prize the first time.
"All players will have three chances to win every day from July 25 through July 31," they maintained.
Digital assets for enhanced food accessibility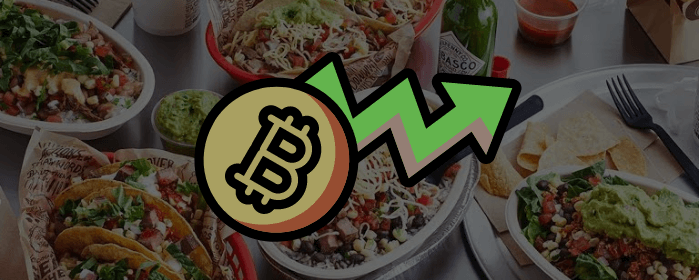 Chipotle is continuing to be a brand with a demonstrated purpose as it sets the standard for digital, technological, and sustainable business practices. The company is doing this in an effort to make food more accessible to everyone.
Through a collaboration with Flexa, a leader in all-digital payments, the company is now able to offer its services to customers all over the country while accepting cryptocurrency.
Currently, customers at Chipotle can use 98 various digital currencies, like Bitcoin, Ethereum, Avalanche, Solana, and Dogecoin, to pay for their meals using an app that supports Flexa.
As of March 31, 2022, Chipotle had more than 3,000 locations in the United States, Canada, the United Kingdom, France, and Germany, with over 100,000 dedicated employees. It is the only restaurant chain of its scale that owns and manages every one of its locations.