The chief technical officer of blockchain company Ripple, David Schwartz, recently shared his opinion on the decision to go with the firm stake rather than the XRP coin in a recent tweet.
This choice was "probably" a "pretty big" mistake, according to the creator of the XRP ledger, who took a 2% stake in the company instead of the native token.
David Schwartz could have received around 500 million tokens
Arthur Britto, Jed McCaleb, and Chris Larsen, the three founders of Ripple, together received 20 billion XRP, but David Schwartz acquired a 2 percent share in the company.
However, he asserts in the tweets that he might have received about 500 million XRP tokens, which, at the time of writing, would have been worth about $184 million.
But just to be clear, that wasn't really the choice that I was confronted with. It was more about taking XRP or a salary in the early days, and I needed the money then. Once XRP was on exchanges, I could just buy it, so really no reason to get it from Ripple. 2/2

— 𝙳𝚊𝚟𝚒𝚍 𝚂𝚌𝚑𝚠𝚊𝚛𝚝𝚣 (@JoelKatz) July 18, 2022
Because he could easily purchase the coin on exchanges, the executive adds that there was no point in obtaining XRP from Ripple directly.
According to a June 18 report by U.today, CEO Brad Garlinghouse, who joined Ripple in April 2015, has a personal XRP position in the "nine figures" and a 6.3 percent stake in the firm.
At the height of the XRP rise, Larsen, the executive chairman, had a net worth of $59.9 billion. The co-founder's worth as of 2022 was estimated by Forbes to be about $3 billion.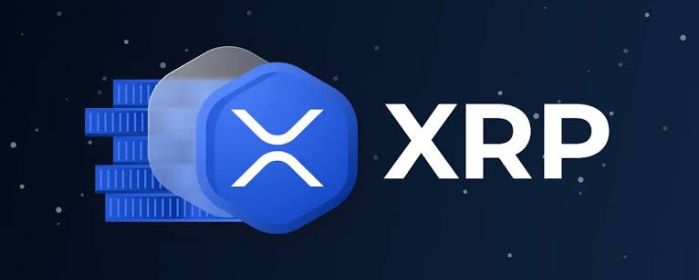 Former co-founder of Ripple empties his wallet
Jed Mc Caleb, who was once among the highest holders of XRP coins in the world, has finally sold everything in his famed "Tacostand" wallet, leaving only 46.7 XRP tokens, which are currently worth roughly $16.95.
Many were unhappy with McCaleb's enormous influence over the payments token, given that his total crypto assets are valued at over 9 billion XRP, which is 18.6 percent of the supply.
BREAKING: Recently Jed McCaleb has sold off his remaining 5M $XRP. You now own more XRP then him😎#XRP 🚀🌕

— XRP whale (57.6k Followers) (@realXRPwhale) July 17, 2022
McCaleb has started a targeted sell-off of his XRP holdings after leaving Ripple Labs to co-found a competing payment technology, Stellar (XLM). According to the XRP scan blockchain explorer, the final tranche of 1.1 million XRP, worth around $398,090 at the time of writing, was sold off on July 17.
XRP price analysis
At the time of publication, XRP was up 4.6 percent over the previous 24 hours and was trading at $0.368. According to Coinmarketcap, it is presently ranked number 6 in terms of market cap, with a 24-hour trading volume of over 1.5 billion dollars.
The cryptocurrency has since fallen by 89.27 percent from its early 2018 peak, which set a record.