Amid continued Western sanctions that have shut Russia off from significant parts of the global financial system, Russia's Central Bank is attempting to launch a Central Bank Digital Currency (CBDC) — Digital Ruble.
The governor of Russia's Central Bank, Elvira Nabiullina, announced on April 21 that the country plans to have a digital ruble by 2023, allowing for international transactions, as well as expanding the number of countries that accept the country's cards, such as Visa and MasterCard, which will be issued by the central bank.
As a result of the ongoing conflict between Russia and Ukraine, the former faces financial constraints, forcing it to seek new means to conduct large domestic and international operations.
Nabiullina, while she attended a session of the State Duma, the lower house of parliament, in Moscow, Russia yesterday April 21, 2022, stated;
 "The digital ruble is among the priority projects; we have fairly quickly created a prototype… now we are holding tests with banks and next year we will gradually have pilot transactions." 
She also said that Russia is looking at adjustments to its foreign exchange controls to avoid situations where ruble exchange rates deviate in a shadow market from official levels. Russia, she warned, will now undergo structural changes as its access to the global financial system and trade are limited by tough Western sanctions.
She further added that;
"Problems may arise even when there is a production with a high degree of localization when there has already been a fairly high import substitution."
Countries are Adopting CBDCs, Why?
Several countries across the globe including Nigeria, China, and Sweden, to mention a few, have been developing digital currencies over the last couple of years to modernize their financial system, speed up payments and head off the threat of cryptocurrencies like bitcoin gaining influence.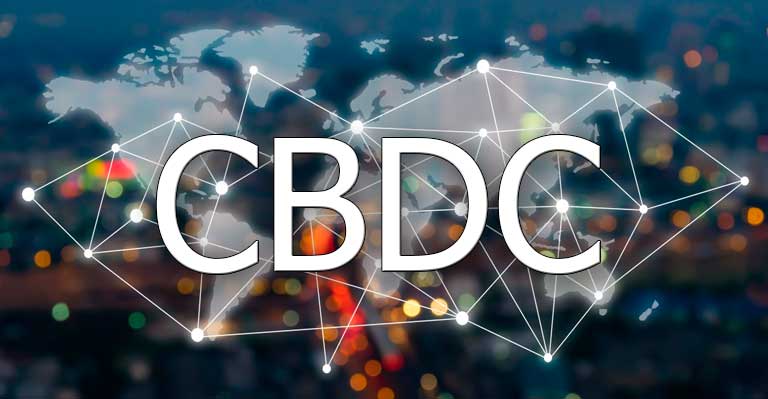 In fact, other countries took extra steps by making the most popular digital currency, Bitcoin a legal tender, partially replacing their native currencies. Some experts in the financial space and the central bank have also suggested that this CBDC technology amount to countries having the ability to deal more directly with one another, making them less dependent on the Western-controlled payment network, such as the Western Union and SWIFT systems.
Having their digital currencies will give them almost unlimited power to control their country's financial activities, without the need for the fear of any external financial limitations placed on them.
However, as a result of the conflict between Russia and Ukraine, various complications arose, leaving Russians with few options for processing international transactions. 
Binance, the world's largest cryptocurrency exchange, has also started deactivating the accounts of Russian nationals and businesses with coins equivalents of more than 10,000 euros ($10,900). While customers affected will be able to withdraw their funds, they will not be able to make new deposits or trade on the exchange.