Gary Gensler, the head of the Securities and Exchange Commission (SEC) of the United States, has never been a fan of cryptocurrencies and has found a new audience with which to share his negative opinions—this time, the American Army.
Gensler reiterated his skepticism and said that the cryptocurrency market is the "wild west" when speaking in a Twitter space session that the US Army hosted late on Wednesday to get financial advice from the SEC on how and where U.S. soldiers should invest their money.
— U.S. Army (@USArmy) January 11, 2023
Sergeant Lawrence Holmes mentioned that there are troops that search for alternate investments, such as crypto assets, and inquired about the risks of crypto investing.
However, the SEC Chair urged investors and businesses to proceed with caution because the majority of cryptocurrencies are currently "non-compliant," aren't complying with the law, and do not have any use cases. Caroline Crenshaw, Commissioner of the Securities and Exchange Commission, was also present for the discussion.
Gary Gensler said most crypto tokens will fail
Gary Gensler said that it's easy to get caught in the "FOMO" swirling around the industry, or at least the fear of missing out that had been widespread well before the bear market, asserting that cryptocurrencies are highly speculative.
Gensler elaborated on why most of the available 10,000 or 15,000 tokens will fail in the long run. He stated: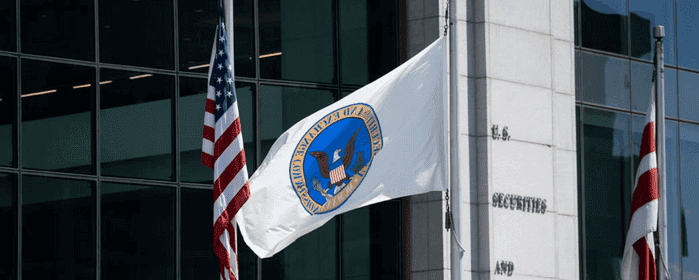 "That's because venture capital fails, new startups fail, but also because history tells us that there's not much room for micro currencies, meaning, you know, we have the US dollar and Europe has the euro and the like."
Caroline Crenshaw also added to Gensler's remarks, noting that scams involving cryptocurrencies are frequent and encouraging anyone thinking about investing in cryptocurrencies to "carefully consider" the percentage of their portfolios they allocate to digital assets.
She said,
"They claim to be transparent; what's on the blockchain is transparent, but the rest of what's there is not transparent, and I think there have been some examples of that recently."
Regarding the SEC's suggestions on where U.S. Army soldiers should invest their money, Crenshaw encouraged the army to put "as much as possible" into a Thrift Savings Plan (TSP), a government-sponsored retirement program for service members and federal workers.
The regulatory authority has consistently labeled the bulk of the current crypto tokens as securities, including FTX's FTT token and Ripple's XRP. Bitcoin (BTC) is an exception, though.
Their stance on cryptocurrency, however, draws attention to a crucial area of concern for Gensler and the SEC in general: how they should classify crypto tokens. If cryptocurrencies are issued or categorized as securities, they would fall under the jurisdiction of the SEC.